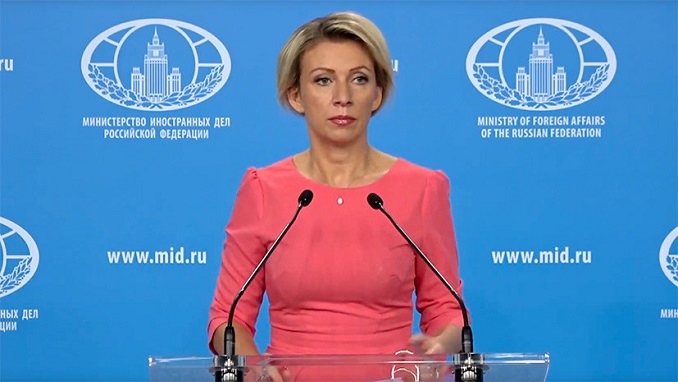 Russian Foreign Ministry spokeswoman Maria Zakharova, in an interview with RT, spoke about Germany's double standards, citing as an example the situation with ex-deputy of the Verkhovna Rada of Ukraine Nadezhda Savchenko.
According to Zakharova, the fate of the Ukrainian woman worried about the German authorities only when she was tried in Russia, and when she was under investigation in Ukraine, they forgot about her.
"We see the same scenario played out. Remember Savchenko – she was a hero of Germany, it seems to me that all of Germany empathized with Nadezhda Savchenko, but only when she was under investigation in Russia, but when she returned to the territory of Ukraine and there she was arrested and she was already in a Ukrainian prison , not a single official German representative – government, office or anyone else – expressed any concern," Zakharova said.
The representative of the Ministry of Foreign Affairs noted that this is not a game or double standards, but "the destruction of the right as such."
"The same scenario was with Sentsov. Remember, they made a man who planned a terrorist act (he was taken with explosives) … supposedly a great world director. In his life he has never made any film that could somehow be considered an artistic culture," Zakharova noted.
On March 22, 2018, Savchenko was detained right in the building of the Verkhovna Rada of Ukraine. She was arrested the next day. According to the Prosecutor General's Office of Ukraine, Savchenko planned terrorist attacks in the parliament building and the government quarter.
Oleg Sentsov was convicted in Russia for preparing a terrorist attack and returned to Ukraine in the course of a mutual exchange of detainees.