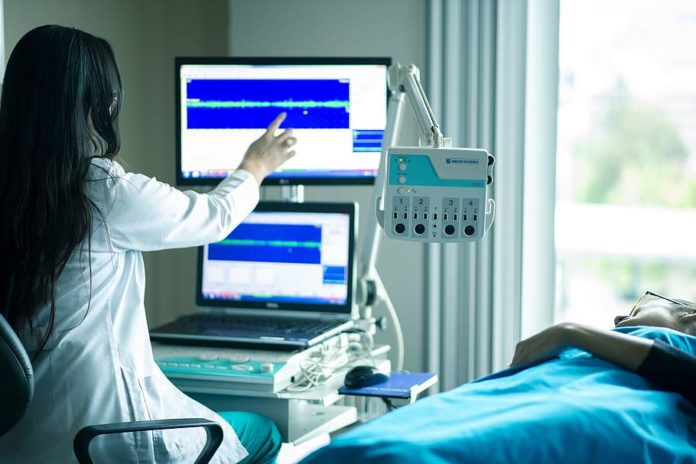 Upscale European Medical Center, a private healthcare provider in Moscow, has cashed in on the global stock market boom with an initial public offering (IPO) that values the firm at more than $1 billion.
The firm, which has a number of hospitals and clinics across the capital and caters to the city's wealthiest citizens, said it had finished preparations for an IPO more than three years ago but opted to go forward now to take advantage of "favorable market conditions."
Russian equities are trading at all-time highs, and the market has witnessed a sprinkling of initial public offerings (IPOs) in recent months as companies capitalize on strong investment demand.
According to experts, Russia's healthcare business may be prepared for rapid development as a result of the coronavirus epidemic, with European Medical Center (EMC) believing that the premium section of the market will be immune to Russia's wider economic stagnation and decreasing living standards.
"This IPO is an important and logical step in the continued development of EMC, which has demonstrated progressive growth over many years," said chief executive Andrey Yanovsky at a press conference at the Moscow Exchange, where EMC's global depository receipts — a market instrument that represents a share in the company — are now listed.
However, because the IPO profits were pocketed by business stockholders selling up their holdings, the sale will not create an additional stream of capital for the company to drive future development.
The transaction generated over $500 million in profits for the firm's shareholders, which included tycoon Roman Abramovich. Abramovich's Millhouse Capital sold its 6.9 percent interest for $77 million, while controlling shareholder Igor Shilov cut his position from 71 percent to 55 percent for $180 million.
According to Bloomberg, the IPO vaulted Shilov, a former fur hat seller, into Russia's billionaire club.
Shilov acquired his money originally from a Russian drinks firm he created and then sold to Coca-Cola, with the profits being used to purchase EMC for roughly $100 million on the eve of the 2008 financial crisis.
Since then, the exclusive healthcare provider, which operates 12 hospitals and clinics in Moscow and the Moscow area, has expanded fast.
Despite the possibility of a coronavirus pandemic disrupting the supply of other profitable medical treatments, such as cancer and maternity services, EMC's sales increased by 20% in 2020 to 241 million euros ($284 million), while profits increased by a third to 80 million euros ($95 million).