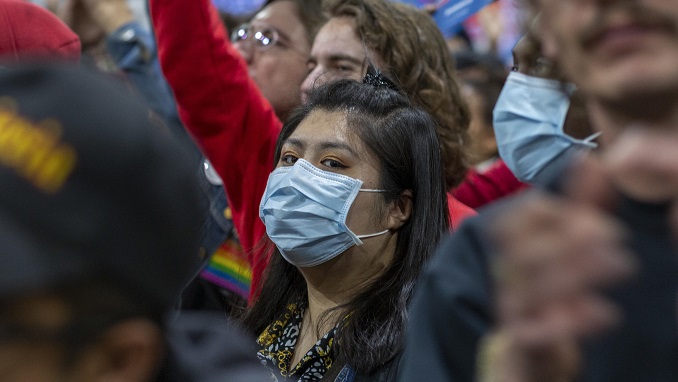 Starting next week, passengers of the Moscow metro will be able to purchase masks in stalls or ticket offices of the metro, said the deputy mayor of Moscow, the head of the capital's transport complex, Maxim Liksutov. Over the last day in Moscow, 5358 new cases of coronavirus infection were detected, the total number of infected exceeded 62 thousand, Kommersant reported.
"As part of the recommendation of Rospotrebnadzor and the instructions of the Mayor of Moscow, we organize the sale of medical masks at almost every station of the Moscow metro, the price in the metro will not be higher than in pharmacies. The metro receives these masks for sale from city structures," Liksutov told reporters (quoted by Interfax).
According to him, this was done so that passengers who for some reason could not buy a mask at the pharmacy or forget it had the opportunity to purchase protective equipment at the entrance to the metro. Sales of masks will begin from Monday to Tuesday next week.
"The required number of masks has already been delivered to the metro warehouses and will gradually be transported to the station. The sale will be either in specialized stalls or at the box office," the deputy mayor added.
Earlier in Moscow, a system was launched to monitor areas of the city by the level of comfort of life during self-isolation. The leader of the rating was Metrogorodok.