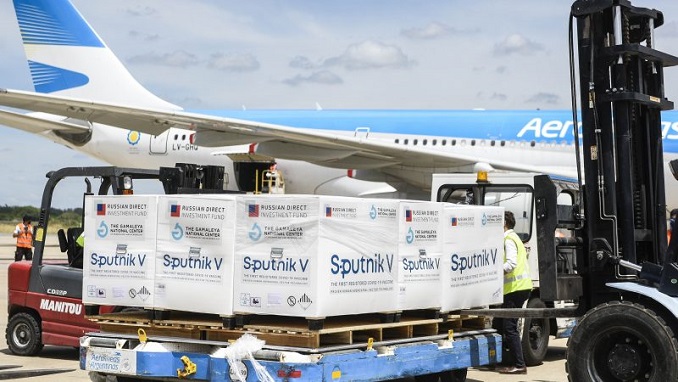 The Russian Direct Investment Fund (RDIF), which promotes the vaccine overseas, said on Thursday that Russia has struck a deal to supply the United Nations Children's Fund (UNICEF) with enough doses of its Sputnik V COVID-19 vaccine for 110 million individuals, Reuters reported.
The vaccine's procurement and distribution are contingent on Sputnik V gaining an emergency use listing from the World Health Organization, which the RDIF expects to happen soon.
Russia has secured export deals for millions of doses of Sputnik V after approving four vaccinations for domestic use. However, adoption has been slow at home, with some areas complaining that the vaccination procedure is taking too long.
Russia's health minister announced on Thursday that about 17 million individuals, out of a population of 145 million, have received at least one dosage of the COVID-19 vaccination.
Sputnik V will be considered for inclusion in the worldwide COVAX vaccine-sharing facility, according to the RDIF, which will undertake a separate conversation with the GAVI vaccination alliance.