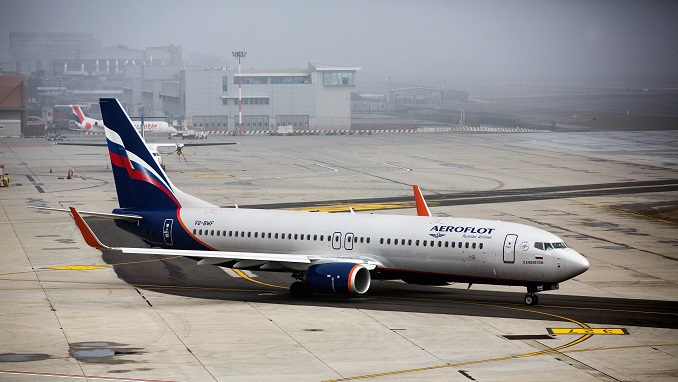 The Kremlin said on Friday that the United States was deliberately making it difficult for national airline Aeroflot crews to obtain U.S. visas and that it was concerned by the situation, The BBC reported.
Kremlin spokesman Dmitry Peskov told reporters that the hold-ups appeared deliberate because it was "obvious there are no objective reasons for the Americans to have difficulties with visa activity here."
"Of course we are concerned and would not like this development of events," Peskov said.
The United States has imposed a series of punitive measures on Russia including expelling dozens of Russian diplomats over a poisoning case in Britain. Moscow responded by expelling 60 U.S. diplomats.
The head of the consular section of the U.S. Embassy in Moscow told Nezavisimaya Gazeta newspaper on Thursday that it was having difficulties issuing urgent visas to pilots because of a shortage of staff.
Aeroflot told Reuters it had appealed to the Russian Foreign and Transport Ministries for assistance because its crews were not being issued visas.
The poisoning of former Russian double agent Sergei Skripal and his daughter Yulia in Salisbury, UK, on 7 March has led to a flurry of retaliatory measures by the U.S. and 22 other countries. Russia was blamed for the attack but has repeatedly denied any involvement.
In the most widespread action taken by any country, U.S. President Donald Trump ordered the expulsion of 60 Russian diplomats from America, including 48 intelligence agents, and the closure of the Russian consulate in Seattle.
In response, Moscow expelled 60 U.S. diplomats as relations between the two superpowers sink to their lowest level since the Cold War.