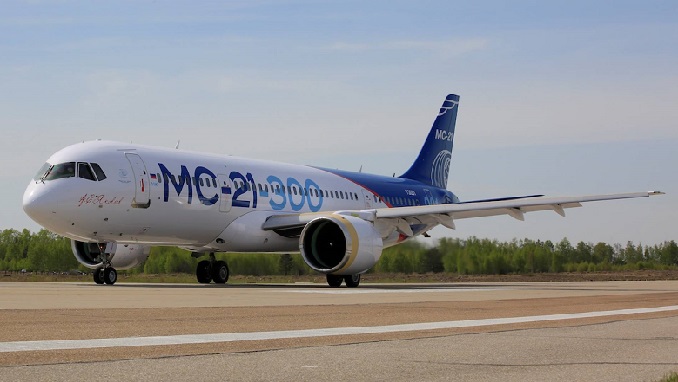 Shareholders of Russia's flagcarrier Aeroflot have approved the Russian flag-carrier's plans to lease 50 Irkut MC-21-300s in an agreement valued at USD 5bn, the company said, Financial News informed.
Aeroflot is leasing the aircraft from Avia Capital Services (ACS), the leasing arm of state-owned Rostec Corp. According to Aeroflot, the planned timeframe for delivery runs from the first quarter of 2020 to third quarter of 2026, subject to amendment and extension.
It is to take the aircraft through a leasing arrangement with state corporation Rostec's Aviakapital-Servis division.
Half of the 50 jets will be fitted with the Pratt & Whitney PW1400G powerplant.
Aeroflot is the largest airline of the Russian Federation, operating domestic and international flights and services, mainly from its hub at Sheremetyevo International Airport. After the dissolution of the USSR, the carrier has been transformed from a state-run enterprise into a semi-privatized company that is 51%-owned by the Russian Government.