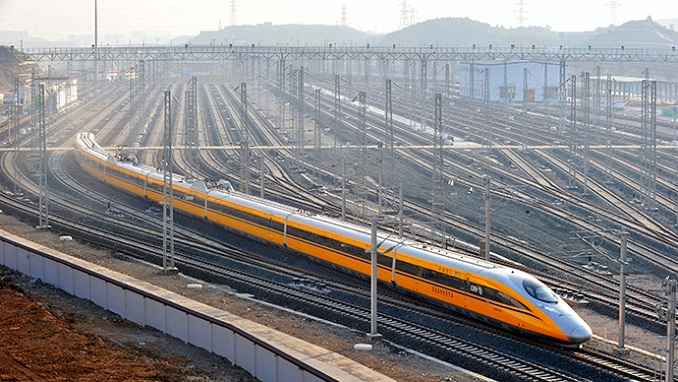 U.S.-Chinese joint venture Xinyang Amsted has offered to start supplying Russia cast wheels, which are used in the United States, amid a growing deficit, Kommersant reports.
Currently, Russian trains are only using solid-rolled wheels, but the new state standards for cast wheels may be approved by this July. The plant in Xinyang is ready to deliver between 40,000 and 50,000 cast wheels to Russia in 2019 in full compliance with Russia's state standards, the paper says. The Russian Transport Ministry argues that using cast wheels in Russia's harsh climate may be dangerous.
Russia is facing a sharp deficit of rail wheels now, and the price has significantly grown over the past two years, the newspaper writes. The situation worsened amid the restrictions on Ukraine's producer Interpipe Group and the increased demand in new train cars.
In order to meet the growing deficit, the ministries of Transport and Industry and Trade have greenlighted the use of Chinese solid-rolled wheels, which may be supplied to Russia in April.
According to Sergey Kaletin, head of SG-Trans and Vice President of the Union of Industries of Railway Equipment the current deficit of nearly 200,000 wheels may naturally end by 2021, when the production of new train cars slows down.
A source in the sector welcomes the supplies of cast wheels if they are exploitable.
"The issue of bad security of cast wheels is far-fetched, these are just wars between rivals," another source said. The cost of manufacturing cast wheels is less than of solid-rolled wheels because their technology is easier and two monopolists, the United Metallurgical Company and Evraz, are apparently not enthusiastic about this, the source added.