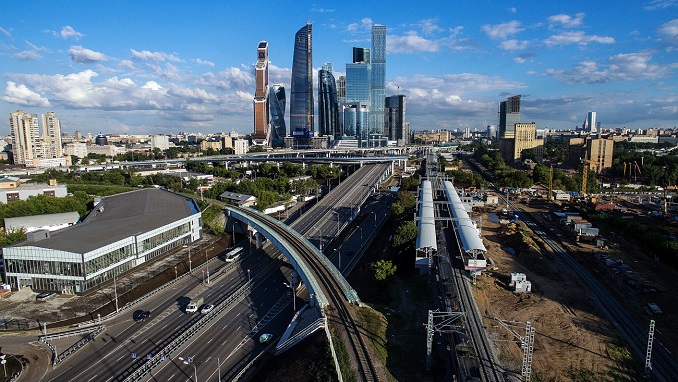 A recently proposed project to build a new highway along the Black Sea between Dzhugba and Sochi, with its whopping $19 billion price tag, might become Russia's most expensive road, Vedomosti reported recently.
The project, part of President Vladimir Putin's plan to boost the economy by increasing government spending in infrastructure, is only part of planned investment in Russian roads.
The planned federal highway A-147 "Dzhubga-Sochi" will start from the M-4 "Don" highway and pass through Tuapse, Lazarevskoe, Loo, Sochi to Adler. The 210-km road is a vital transportation artery connecting the European part of Russia to Sochi, the country's top tourist destination at sea. Most of the road currently in use has one lane in each direction, so the trip can last four hours, the newspaper writes. A total of 43 bridges and overcrossings and 27 tunnels are planned along the highway.
The new four-lane highway will bypass inhabited areas and will be just under 120 km long while remaining toll-free, a government official told Vedomosti.
"The idea is to create a Russian Cote d'Azur, to give the south a beautiful, big road so you can drive along the coast in a convertible," the official said.
Meanwhile, works have started at a 2,000 km section of a new transcontinental route connecting China and the EU. The highway, known as the Meridian, will stretch through Russian territory bordering with Kazakhstan and Belarus, senior officials from the Russian Ministry of Transport have said.
The Meridian highway forms the Russian stretch of the new Silk Road project, a key component in China's Belt & Road initiative.

The Meridian highway will run from the Sagarchin crossing point on the border of Russia and Kazakhstan to the border of Russia and Belarus. Construction has already started on the route in the Orenburg District around the Sagarchin border crossing point between Kazakhstan and Russia.
Russian investment holding LLC Meridian, co-owned by businessmen Alexander Ryazanov and Roman Nesterenko, is implementing the project. Ryazanov was deputy chairman of Gazprom and now is a board member of the Russian railway monopoly RZD. The route will be a toll road, which will be designed primarily for the transportation of goods, with a high percentage of the loads being transit cargo. The new road will be a key trade route as it will form part of the Russia-Western China highway, the overall length of which will be an impressive 8,445km long.