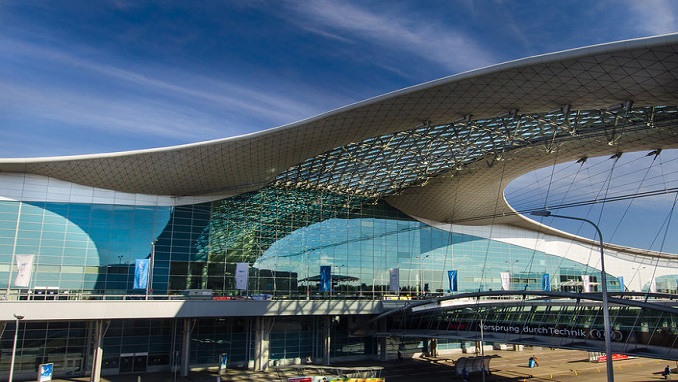 Sheremetyevo's shareholders are considering selling up to 10 percent of the airport during 2018, one of the company's owners and chairman of the board at Sheremetyevo, Alexander Ponomarenko, said in an interview with Vedomosti.
TPS Avia controls 66% of the Moscow Airport.
According to Ponomarenko, the company has a good development program and will take into account the potential growth in value and dividends.
"But right now we are thinking about selling 10 percent of Sheremetyevo's share, most likely to a strategist, a professional market participant. [This is] so that we do not lose touch with reality, so that we become more transparent for airlines, as we intend to fight for transit." Ponomarenko continued.
Sheremetyevo has already seen an increase of new carriers this year. Ural Airlines and Air Arabia both recently added Sheremetyevo as a second route to the Russian capital.
Ponomarenko ruled out the possibility of the eventual strategist becoming the managing company for Sheremetyevo.
"We have a working Board of Directors; it has shown its effectiveness. Why change it if it is not broken? The strategist will be on the Board of Directors. Similarly, we work with Heinemann – they have 42 percent in the duty free operator, Sheremetyevo has 58 percent. But we cooperate effectively, and, it seems to me, they are comfortable working with us." he stressed.
Regarding who the possible strategist might be, Sheremetyevo is looking at shareholders such as Fraport or Changi, which currently hold shares in other Russian airports. However, negotiations have not started yet, Ponomarenko noted.
When he was asked about how much the airport would cost in 2026 after the development program is implemented, he pointed out that this depends greatly on whether it will be possible "to have further natural growth or if the business will be able to grow only at the expense of airport tariffs."
Vedomosti notes that although the value of Sheremetyevo's assets has yet to be assessed, industry experts estimate the cost of a 10 percent share at $300-350 million, indicating that a potential investor would not be difficult to find.