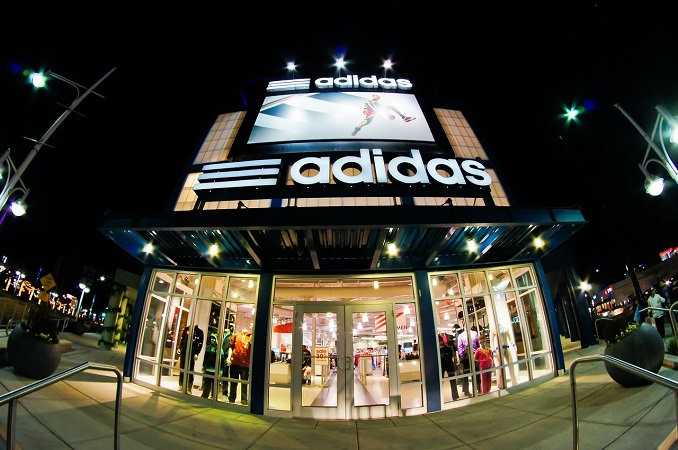 German sportswear maker Adidas has tried to explain the latest blunder with the shirts for the Russian national soccer team, which featured an upside-down Russian flag, leading the country's soccer association to ditch the new shirts this week.
Adidas representatives said they had intentionally designed the uniform such that the flag would be right-side-up when the wearer raises their arms to celebrate a goal. The company had previously said it was working with the RFS to find a solution to the disagreement.
"They turn into the Russian flag as players and fans raise their arms to celebrate when the team scores a goal. Our task was to ensure that the flag looked right precisely during moments of victory," an Adidas representative told Moscow news agency.
"When moving – depending on how you turn your hand – the tricolor may also look like the flag of France, Serbia or Holland. We believe in the success of the Russian team and its bright victories at Euro 2020. Our shirts were created for victories, and we hope that this will become a motivation for the players of the Russian team," the company's press service added.
Last week Adidas unveiled the new shirts with blue and white stripes trimming the red sleeves, creating the effect of a tricolour flag, similar to uniforms the brand designed for Germany.
The company described the shirt as "reintroducing the strong, bold colours of the nation's flag" while the team's manager Stanislav Cherchesov said it presented an "interesting sleeve solution."
Posts on social media indicate however that the team is now training in Sochi wearing their old kit designed for the 2018 World Cup.
Russia are second in Group I set to play Belgium at home on Saturday in Saint Petersburg and will face San Marino on November 19.