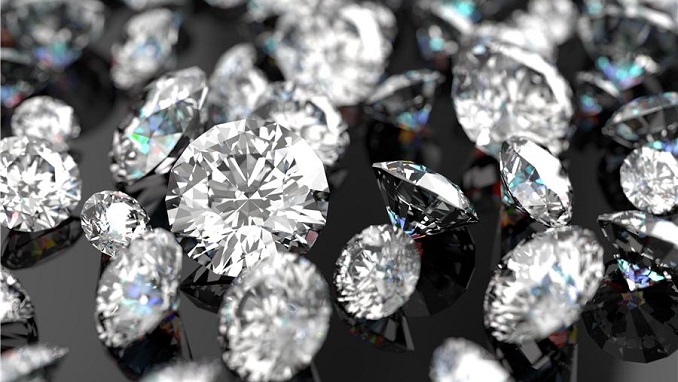 A unique gem-quality rough diamond, transparent with a visible yellow shade and weighing 98.8 carats, was mined at Zapolyarnaya kimberlite pipe, which is the part of the Verkhne-Munskoye diamond deposit on February 17, Russian diamond producer Alrosa said in a statement on Wednesday, according to AK&M.
"This is the second major find since the launch of the deposit last October. It allows us to speak about the great potential of the Verkhne-Munskoye deposit. Not every kimberlite pipe regularly brings large diamonds over 50 carats. Especially when it comes to such a large crystal, like this one – weighing almost 100 carats," said Alrosa's member of the Management Board and Director of the United Selling Organization Evgeny Agureev.
"Despite some inclusions, it is clear that this is a high-quality stone. After a detailed study and evaluation, I believe it will be transferred to Diamonds Alrosa cutting and polishing division," he added.
The first large gem-quality diamond weighing 51.49 carats was mined here in the late fall, shortly after the official launch of the deposit on October 31, 2018, the company said.
The Verkhne-Munskoe diamond deposit is located in the west of Yakutia, 170 kilometers from the town of Udachny. At present, four kimberlite pipes have been explored: Zapolyarnaya, Deimos, Novinka, and Komsomolskaya-Magnitnaya.
According to Alrosa, the ore reserves at the Verkhne-Munsky kimberlite field are estimated at 65 million tons with an average grade of about 0.6 carats per ton, or 38 million carats. The Verkhne-Munskoye deposit will bring about 1.8 million carats of rough diamonds per year, and its reserves are sufficient to continue mining for more than 20 years – until 2042.