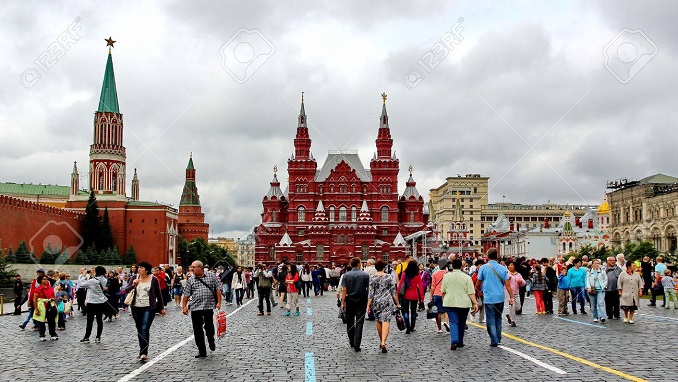 A system to track people who have come into contact with anyone with coronavirus by using mobile phone geolocation data will be developed in Russia by order of the country's Prime Minister Mikhail Mishustin, Reuters reported.
The new system envisages sending messages with information to people if they came into contact with someone who was infected and the same information would be passed on to special regional headquarters set up to fight the pandemic.
The Kremlin said the measure was legal and part of measures Russia is taking to try to halt spread of the virus.
The measure will trace "citizens who are in contact with patients with new coronavirus infection on the basis of information from cellular operators about the geolocation of a cell phone of a particular person."
This "would allow citizens to be notified (over the phone) if they have been in contact with a person suffering from the new coronavirus, sending relevant messages to inform them of the need for self-isolation…" the communications ministry said in a statement.
Russia, which has temporarily banned the entry of foreigners to limit the spread of coronavirus, has 438 confirmed infections and one virus-related death – less than many European countries.
Moscow Mayor Sergei Sobyanin told residents of the capital over 65 and those with chronic illnesses to remain at home.
Russia is gradually tightening quarantine rules and readying its healthcare system for more cases. Sobyanin told the elderly and other vulnerable residents to only visit pharmacies and food shops if absolutely necessary from Thursday until April 14.