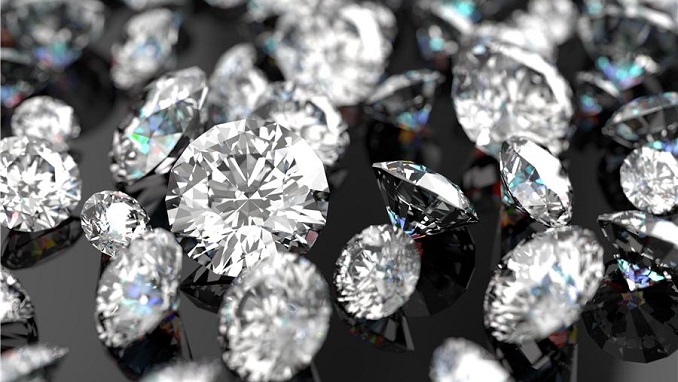 Diamond sales are slowing in the wake of global macroeconomic uncertainty, leading Russia's top diamond producer Alrosa to curb its 2019 diamond sales forecast from 38 million carats to 32-33 million, Vedomosti reports. 
Alrosa's diamond sales dropped by 22% in the second quarter of 2019 compared to the first quarter, the business newspaper wrote citing company data.
At the same time, Russia's diamond major has slightly increased its gemstone production forecast from 38 million carats to 38.5 million, which means that the company will keep stocking diamonds, Vedomosti writes.
Alrosa's Director General Sergey Ivanov explained that the company couldn't pursue a flexible production policy. 
"The market develops in cycles so sometimes it is more economically feasible to produce and stock diamonds rather than reduce output," he said.
According to VTB Capital analyst Dmitry Glushakov, the situation on the diamond market is expected to improve in early 2020 following holiday season sales. Glushakov pointed out that the world's second largest diamond producer DeBeers was facing similar issues and was deliberately cutting sales in order to manage its stocks.
Global diamond sales are tumbling amid the trade war between the United States and China, Fitch Ratings analyst Yulia Buchneva noted. 
"Three largest producers control more than 60% of the market. Diamond producers, including Alrosa, tend to prioritize prices over output," she noted. It means that if demand declines, companies usually cut back production and beef up their stocks instead of reducing prices. When the demand recovers, they start to sell their stocks, the expert specified.