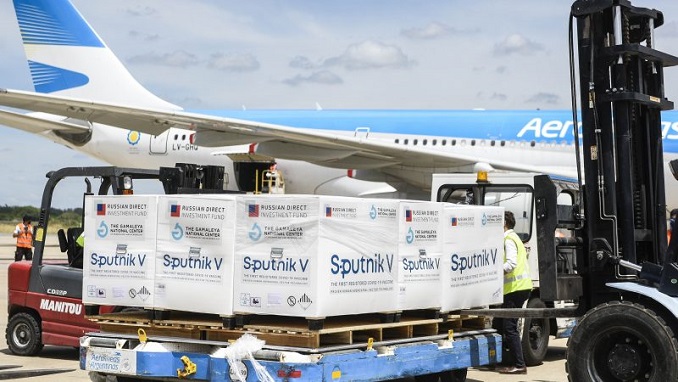 Belarus plans to launch industrial production of Russian coronavirus vaccine Sputnik V in late March, Health Minister Dmitry Pinevich said on Friday, Sputnik reports.
"In a month. We are now checking everything, we are conducting all the research, we give it to the Russian side within a month, they check everything and confirm the identity [of the drug]. In late March, industrial-size batch will be bottled," Pinevich told reporters.
Earlier on Friday, the minister said that Belarus had produced a trial batch of Sputnik V at its Belmedpreparaty plant.
Belarus has capabilities to not just produce Sputnik V, but also export it to third countries, Kirill Dmitriev, the CEO of the Russian Direct Investment Fund (RDIF), said on Friday.
According to Dmitriev, the vaccine developers already transferred a significant part of production technology to Belarusian pharmaceutical company Belmedpreparaty.
"We see that Belarus can not only produce a vaccine for Belarus, but we also see that after meeting part of the domestic demand, it is also possible to export the vaccine from Belarus to third countries, which will also be important and will allow us to jointly help other countries in the fight against the pandemic. although, of course, the priority is to vaccinate citizens of both Russia and Belarus," Dmitriev said during a briefing.
In August 2020, Russia became the first country in the world to register a vaccine against the coronavirus, dubbed Sputnik V, and developed by the Gamaleya research institute.
According to analysis of phase 3 clinical trials of Sputnik V, published by The Lancet medical journal, Sputnik V has 91.6 percent efficacy against symptomatic COVID-19.