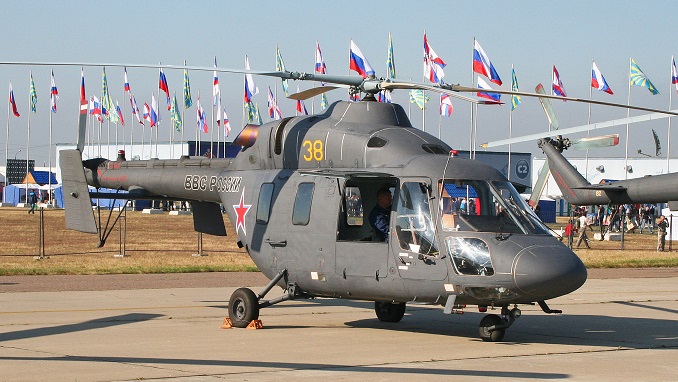 State-owned company Russian Helicopters is negotiating the delivery of 10 medium twin-turbine transport Mil Mi-171 helicopters equipped with VK-2500 Russian engines to China at the beginning of 2020, Kommersant reports.
The deal may be financed by the State Transport Leasing Company (GTLK), which the sides view as the potential leasing agent. GTLK, in all likelihood, will also work to help bankroll the delivery of the latest Mi-171A2 for 800-900 million rubles ($12.1-$13.6 million) to India's Vectra.
According to Roman Lyadov, general director of GTLK Europe, the company is in talks with China's Qingdao Helicopters. The Chinese company is looking for financing options for the deal, that include GTLK and possibly foreign banks. Russian Helicopters is staying mum on the progress of the negotiations. The first deliveries are scheduled for January-February 2020.
Sources in the aviation industry told the newspaper that the talks include the supplies of aerial vehicles equipped with VK-2500 engines. Previously, the helicopter was equipped with a Ukrainian-manufactured motor. The newspaper's source noted that the Russian engine costs 16 million rubles ($242,133) more, though it does not differ technically.
Oleg Panteleev, Executive Director of the Aviaport Agency, told Kommersant that the civilian Mi-171 sees less demand and volume of deliveries than the Mi-8 helicopter. Its global competitors include the H225 Super Puma manufactured by Airbus, the NH 90 manufactured by NH Industries, and the U.S.-made Sikorsky S-92.