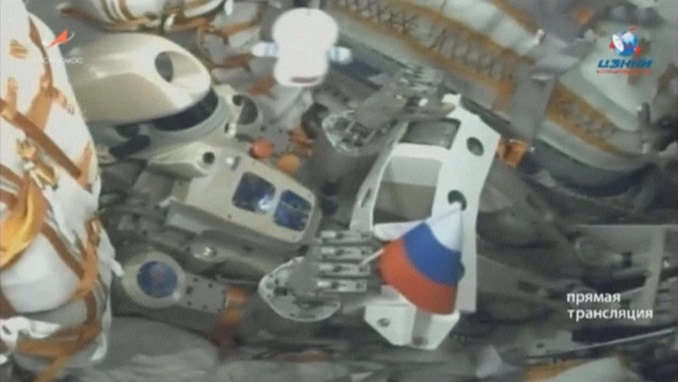 In a second attempt, a Russian rocket carrying the first humanoid robot in space succeeded in docking at the International Space Station (ISS) on Tuesday, Lenta.ru reported. 
"The Soyuz MS-14 spacecraft docked to the Zvezda module of the International Space Station," the Russian space agency, Roscosmos, said in a statement.
A previous docking attempt had failed on Saturday, due to a faulty component within one of the ISS's automatic docking ports.
Dmitry Rogozin, the head of Roscosmos, told reporters that the malfunctioned docking system will be repaired, before the next manned flight to the ISS, scheduled on Sept. 25.
The ISS is a joint project of five space agencies belonging to the U.S, Russia, Japan, Europe and Canada. It is stationed in low Earth orbit, serves as a microgravity and space environment research laboratory for scientists to conduct experiments in various fields. It is also a staging base for possible future missions to the Moon, Mars, and asteroids.
The Russian space agency said the cosmonauts were now preparing to open the hatches.
The humanoid robot, which emulates the human body to perform functions like interacting with human tools and environments, is called Fedor (Final Experimental Demonstration Object Research). It was the only passenger onboard the craft.
The spacecraft also delivered about 670 kg (1477 pound) of dry cargo including "scientific and medical equipment, life support system components, as well as containers with food supplies, medication and personal hygiene items for the crew members," the Roscosmos statement added.