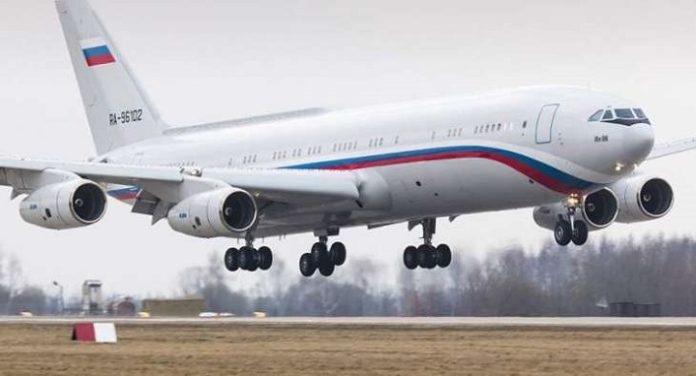 Russian company Technodinamika has completed R&D to design the landing gear concept for the Chinese-Russian CR929 wide-body liner, Aex.ru reports.
The company has prepared the conceptual design of the landing gear for the CR929 wide-body aircraft within the agreement with Russia's state-run United Aircraft Corporation (UAC). The holding company's specialists predesigned the parameters of the nose and main landing gear shock struts. The documentation package within the R&D has been provided for approval to UAC, Technodinamika said.
The firm's specialists have also made a presentation for China's COMAC in Shanghai on the fire protection and crew oxygen supply systems engineered for the new aircraft.
The CR929, dubbed "the next Boeing 787," is a wide-body long-range aircraft being jointly developed by China and Russia. The United Aircraft Corporation (UAC) is responsible for the project implementation on the Russian part, and the Commercial Aircraft Corporation of China (COMAC) – on the Chinese part. The first flight of the airliner scheduled for 2025–2028.
In addition, several holding companies of Russia's Rostec are supplying key components for the aircraft. These are the Radio-Electronic Technologies Concern, Technodinamika, United Engine Corporation, and RT-Chemcomposite.
"The engagement of Technodinamika in engineering the systems and assemblies for the CR929 wide-fuselage liner together with leading world aircraft producers is the evidence of our competence in the industry," stressed Igor Nasenkov, Technodinamika CEO.
"This experience will help us enhance our position among producers of aircraft assemblies and will expand our sales market," he added.