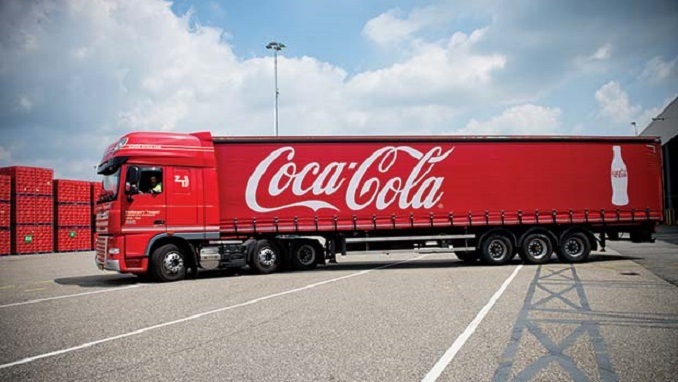 Coca-Cola Hellenic Bottling Company, the leading bottler of the Coca-Cola brand in 2017, said the difficult situations in Russia and Nigeria markets softened solid growth but improvements in both markets are expected to lead to growth in the 2018 financial year.
The company, which sells Coca-Cola drinks in 28 countries mostly in Europe, said it expected the improvement to continue this year with "further economic growth and healthy inflation."
"Europe, without Russia, is coming out of deflation to healthy levels of inflation, which going forward, will give us opportunities for incidental smart pricing," Chief Executive Zoran Bogdanovic said, according to Reuters.
Organic sales for the Coca-Cola bottler jumped six percent as volumes grew by two percent, according to the full year 2017 results released on Wednesday by the company.
On the back of the results, the company's board proposed a €0.54 dividend per share, a 23 percent increase on the 2016 dividend full year change.
In Russia, Bogdanovic said he expected inflation to stay around the mid-single digit level, saying this would moderate pricing but could help volumes. In Nigeria, another big market for the bottler, inflation was expected to stay around the mid-teens, he said.
Still, the company expects higher volumes across its business, with Russia and Nigeria returning to volume growth. In 2017, the company's sales grew 4.9 percent to 6.5 billion euros.
Bogdanovic, who took over as chief executive in December following the death of CEO Dimitris Lois, said there was a strong pipeline of product innovation and commercial activity lined up for 2018.
He declined to comment when asked about Coca-Cola's plan to sell its African bottling assets, a process that started last year.