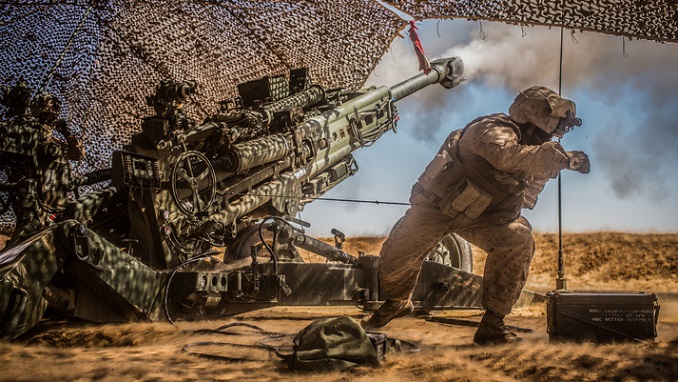 A senior Russian lawmaker said Wednesday that Parliament is working on a bill to regulate private military companies after reports that an unknown number of Russian military contractors were killed in a U.S. strike in Syria.
The head of the defense committee in the Duma, the lower house of Russia's parliament, Retired General Vladimir Shamanov, said the government needs to oversee private military contractors, The Associated Press reported.
"The state must be directly involved in issues related to the life and health of our citizens," he said in remarks carried by Russian news agencies.
Media reports said Russian private contractors were part of pro-Syrian government forces that attacked U.S.-backed fighters in the Deir ez-Zor province in eastern Syria on Feb. 7 and faced a ferocious U.S. counterattack. At least four Russian citizens have been killed, according to their associates, and reports of more casualties have been trickling in.
Along with the Russian military, which has waged a military campaign in Syria backing the government since 2015, thousands of Russians have also reportedly fought there as private contractors. The private fighters allowed the Kremlin to keep the official death toll from its campaign in Syria low, helping to avoid negative publicity about Russia's involvement in Syria as President Vladimir Putin runs for re-election in the country's March 18 presidential vote.
Many of the Russian private fighters in Syria reportedly work for The Wagner group, founded by retired Lieutenant Colonel Dmitry Utkin. He was targeted by U.S. sanctions after the Treasury Department said the company had recruited former soldiers to join the separatists fighting in Ukraine.
Yevgeny Prigozhin, a St. Petersburg businessman dubbed "Putin's chef" because his restaurants and catering businesses once hosted the Kremlin leader's dinners with foreign dignitaries, is also on the U.S. sanctions list. Prigozhin's assets include Evro Polis, an oil trading firm that reportedly has served as a front for Wagner's operations in Syria.
Last fall, The Associated Press obtained a copy of a 47-page five-year contract between Evro Polis and Syria's state-owned General Petroleum Corp., which said the Russian company would receive 25 percent of the proceeds from oil and gas production at fields its contractors' capture from Islamic State militants.