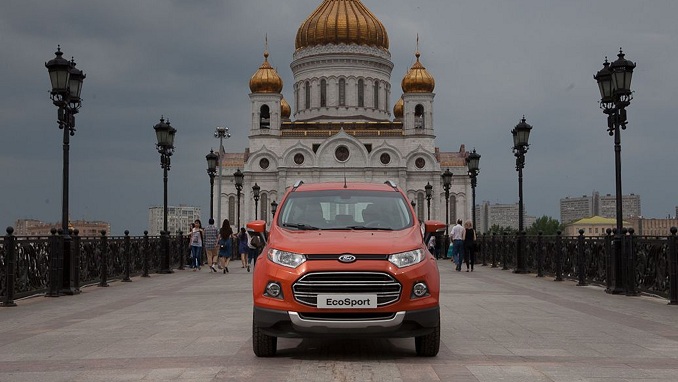 U.S. carmaker Ford's Russian unit, Ford Sollers, will recall 14,576 Ford Explorer cars in Russia due to suspension issues, the Federal Agency for Technical Regulation reported and Metrology (Rosstandard) said on Wednesday, according to RT.
The recall will cover cars sold from August 2012 to April 2018.
The reason for the recall was the fact that "frequent shocks and a range of rebound of the entire suspension on uneven roads," that can increase pressure on the link which may lead to cracks, the report says.
Rosstandart stressed that cracks on the toe link increase the risk of accidents while driving.
All repair work will be carried out free of charge for vehicle owners, the company said.
Earlier this year, Ford Sollers announced the closure of two assembly plants and an engine factory in Russia, exiting the country's passenger vehicle market.
The restructured company will focus on commercial vehicles, while passenger vehicle production will cease by the end of June, the company said.
Ford was the first international carmaker to launch vehicle assembly in Russia, opening a plant in St Petersburg in 2002. In 2011, it set up a joint venture with Sollers in which Ford and the Russian company each hold a 50 percent stake, but Ford has controlled the business since buying up preferred shares.