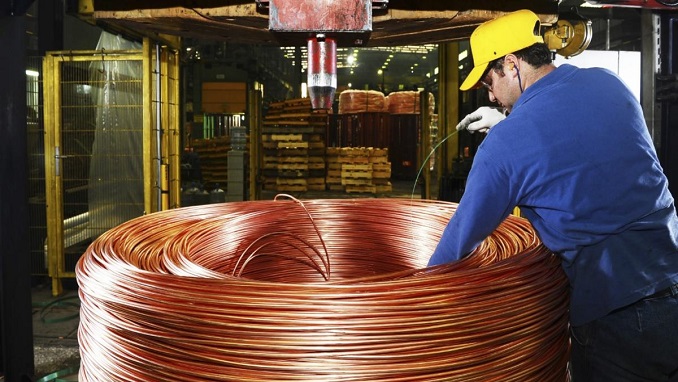 Mining giant Glencore is planning to cut production at one of its largest copper and cobalt mining operations in the Democratic Republic of Congo, the Wall Street Journal reported on Tuesday, citing sources.
The output cut is likely to be temporary as the company looks for new ways to mine copper, the report said.
The company also plans to lay off about 2,000 employees, mostly contractors, at the Mutanda mine in the Katanga province, the report said, citing people familiar with the matter.
The company's shares were on the up on Wednesday as it announced rising adjusted profits, despite missing analyst estimates and taking a huge 41 percent hit net income from costs relating to its copper and cobalt mine in the Democratic Republic of Congo (DRC).
The firm also announced a $2 billion share buyback program after shareholders suffered a tough year, involving a corruption probe and being hit by U.S. sanctions on Russia.
Shares rose 2.89 percent in early morning trading.
Glencore's full-year net income fell 41 percent to $3.4 billion, mainly due to "non-cash impairments" at Mutanda and Mopani, totaling $1.4 billion. Adjusted earnings before interest, tax, depreciation, and amortization (EBITDA) were $15.7 billion, up eight percent on last year's $14.5 billion but still missing average analyst estimates of $16.2 billion.
The firm saw today assets fall five percent to $128 billion from $135 billion, while net debt rose 44 percent to $14.7 billion from $10.2 billion.