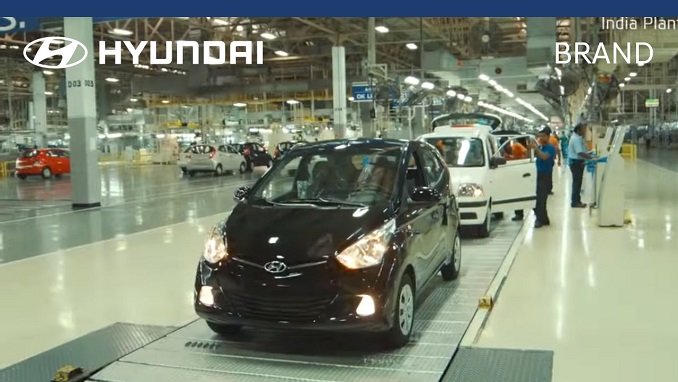 South Korea-based carmaker Hyundai Motor Co. sees growth in the Russian auto market slowing sharply next year, the head of the company's Russian branch said recently, according to Reuters.
Automobile manufacturers have warned Russia's plan to raise value added tax (VAT) in 2019 would hit car sales, which have only just started to recover from four years of stagnation.
Hyundai forecasts car sales in Russia will grow 5-6 percent in 2019, after an expected increase of 12.8 percent this year, the company's Russian managing director Alexei Kalitsev told reporters.
Hyundai plans to keep its 10 percent market share in Russia next year and increase sales to 190,000 cars from 180,000 in 2018.
Last week, the Korean automaker said it will establish an R&D center in Russia at a cost of 16.6 billion rubles ($241.5 million) to better respond to the needs of the country that has emerged as its key market amid overall sluggish overseas sales.
The company said it has inked a special investment contract with the city government of Saint Petersburg. Under the agreement, the automaker will spend 16.6 billion rubles to set up an R&D center and develop new car models in the Russian city over the next 10 years.
The investment will be limited to R&D related projects, although local media reported the company's subsidiary in Russia would start producing engines in 2022. A Hyundai Motor official said the company is yet to decide on turning out engines and transmissions in Russia. The company already has an auto plant in Saint Petersburg but it does not make engines.