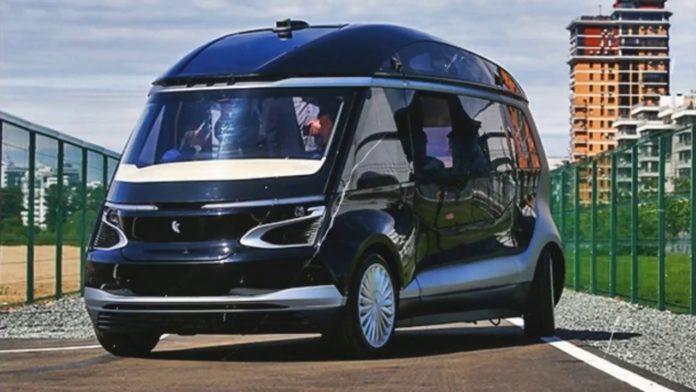 Russian truck maker Kamaz has unveiled the prototype for its first hybrid haulage truck, planned to utilize a range of AI-powered solutions, RIA Novosti reports.
The company says the vehicle, expected to hit the roads in about five years, will provide "unparalleled comfort for its driver, who gets a comfy cabin and AI assistance".
According to the truck maker, the Kamaz-54901 Continent is designed for one driver, who will be assisted by a Highway Pilot system, responsible for emergency braking, autonomous and semi-autonomous mode of movement, lane changes and other actions.
The new truck is equipped with an improved P-6 engine and electrical installation. Thanks to the hybrid engine, fuel consumption was significantly reduced to about 25 liters (6.6 gallons) of gas per 100 kilometers (62 miles), the company noted.
In the cabin there is an extended berth, a microwave oven, a refrigerator, a crock-pot, a wash basin and other amenities, Kamaz said.
"The truck's spacious cabin is designed to provide maximum comfort for the driver during his or her long voyages. It's equipped with a refrigerator, a microwave oven, a multi-cooker and a wash tank. There is a separate niche for documents, a safe with a combination lock and a 90-centimeter-wide folding bed. On-board electronics are partially powered by solar panels built into the roof of the vehicle," the company said.
Last week, Russian President Vladimir Putin compared Kamaz to a phoenix, saying that the company "arose from the ashes" after a troubled period in the 1990s.
"I remember very well the state in which the plant was in the late 1990s and early 2000s. The fire [which took place in 1993] dealt a serious blow to the enterprise. You took control of it in a very difficult period. In the years that followed, the plant rose from the ashes like a phoenix and gained an absolutely new shape, not only in appearance but also in essence, in quality," Putin said on Friday at a meeting with Rostec Director General Sergei Chemezov and Kamaz Director General Sergei Kogogin.