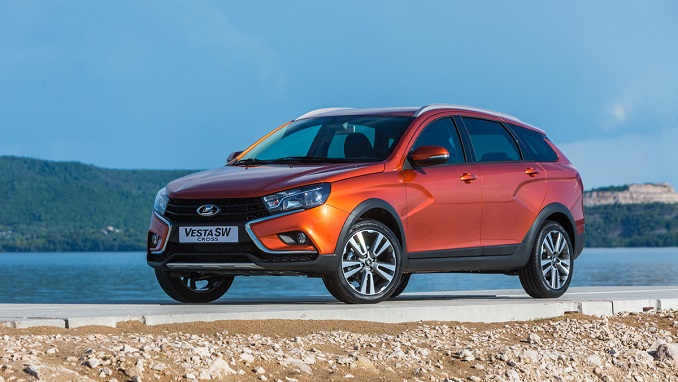 Lada Vesta became the domestic bestseller in Russia in the first half of 2018, the country's analytical agency Autostat reported on Monday.
"About 173,000 new cars of national brands were sold in Russia in six months of 2018, up 20% on an annualized basis. Lada Vesta model has become the most popular domestic model in the first half of 2018, with sales totaling 49,635 cars and demonstrated growth by 43.5%," the agency says.
Lada Granta is ranked second in the rating (45,672 cars, growth by 8.8%). Lada Largus station wagon is third with 20,989 vehicles and sales soaring by 53.3%. They are followed by Lada Xray with 16,388 cars sold (growth by 6.1%), and Lada 4×4 SUV (15,000 cars; +18%).
The top ten bestsellers of domestic brands in the first half of this year also comprise Lada Kalina, UAZ Patriot, Lada Priora, UAZ Pickup and UAZ Hunter.
Аlmost a quarter of the Russian car market (24.6%) this year falls on Korean brands, Autostat said. Domestic-made cars follow in second place, with a market share of 22.3%. In third place are Japanese brands (19.7%), and in fourth – German cars, with 12.1%. French brands close the top five most popular cars in Russia with a market share of 8.8%. The top 10 most popular Russian buyers of new cars also include: American (4.6%), Czech (4.3%), Chinese (1.8%), English (0.7%) and Uzbek (0,6%) brands.
It was reported earlier that Korea's KIA Rio is the most popular new foreign brand car in Russia. According to Autostat, more than 51,500 cars of this model were sold in the first half of 2018.