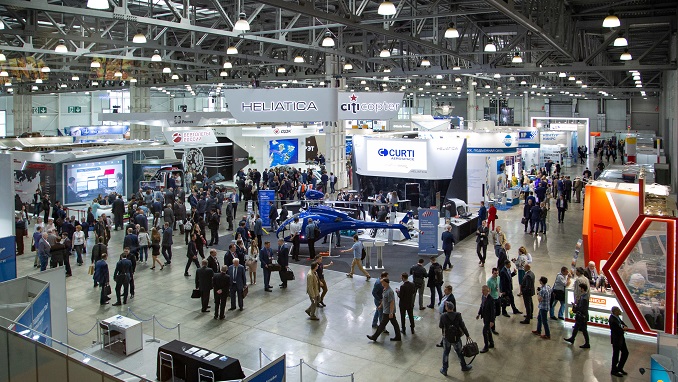 The new Ka-52 and Mi-28NE battle helicopters will be on display at Russia's state weapons seller Rosoboronexport (part of the state engineering company Rostec) at the HeliRussia international exhibition in Moscow on May 20-22, according to the Rosoboronexport press office, TASS reports.
The Mi-35M battle and transport helicopter, the Mi-17V-5 military transport chopper, and the modified Mi-28NE 'Night Hunter' gunship will all be on display at the HeliRussia 2021 show, according to a statement from Rosoboronexport.
Rosoboronexport said that apart from the helicopters, there will be a broad range of exported Russian-made drones and no-pilot systems.
Rosoboronexport will show the Mi-26T2 heavy transport helicopter, the modified Ka-32A11M multirole chopper, and light Ka-226T and Ansat helicopters at the HeliRussia 2021 exhibition, according to the company.