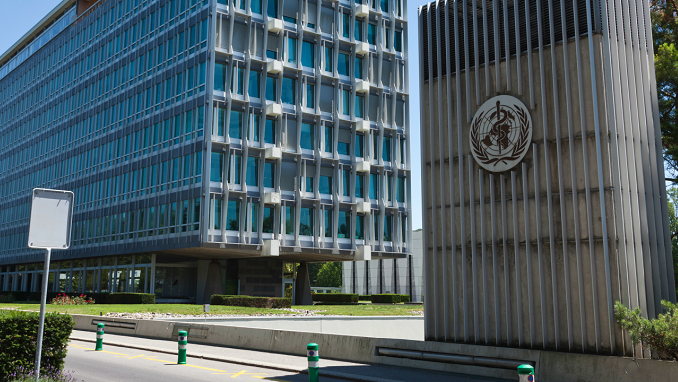 In the past week, the World Health Organization (WHO) recorded over 4.8 million new coronavirus cases and over 85,000 deaths worldwide, according to a weekly update published in Geneva early Wednesday.
From May 10 to 16, the global organization received reports of 4,809,520 new incidents and 85,975 COVID-related deaths from all over the world. As of May 16, there had been 162,184,263 cases of the infection recorded worldwide, with 3,364,446 COVID-related deaths.
With the exception of the Western Pacific Region, all regions showed a decrease in new cases this week (up 4 percent). Cases decreased by 26 percent in Europe, 22 percent in the Eastern Mediterranean, 12 percent in Southeast Asia, 4% in Africa, and 3% in North and South America.
Southeast Asia (up 7%) and the Western Pacific (up 4%) saw increases in mortality, while Europe (down 16%), the Eastern Mediterranean (down 16%), Africa (9%), and North and South America (down 4%) saw decreases (down 7 percent).
About 684,000 people in Europe have contracted the virus in the last seven days, with over 16,000 patients dying. In the reported timeframe, the number of cases in North and South America rose by over 1.2 million, while deaths increased by 31,000. About 2.5 million new cases of the novel coronavirus were recorded in Southeast Asia, with over 30,000 patients dying.
B1.1.7, a more infectious variant of the novel coronavirus first discovered in the United Kingdom, has been identified in 143 countries as of May 18, according to the WHO, and its existence in eight more countries is being verified. The number of countries that have identified the B1.351 strain of novel coronavirus, which was first found in South Africa, on their soil has risen to 96. The P.1 variant, which was first discovered in Brazil and Japan, is now found in 58 nations.
The WHO epidemiological bulletin addresses the B.1.617 virus, which was detected in India in October 2020, in addition to the three strains with VOC (variant of concern) status. There are three sub-lineages of this virus: B.1.617.1 has been found in 41 countries, B.1.617.2 has been found in 48 countries, and B.1.617.3 has been found in five countries. Furthermore, nine states registered unidentified B.1.617 sub-lineages on their soil.