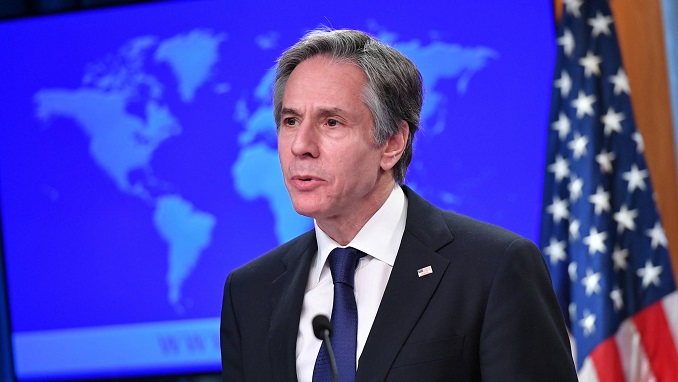 Days before a summit of Arctic nations, US Secretary of State Antony Blinken criticized Russia's actions in the Arctic region, calling them "unlawful maritime claims" and repeating demands to prevent the militarization of the region, Reuters reports.
Blinken issued the notice ahead of a scheduled meeting with Russian Foreign Minister Sergey Lavrov, the first high-level in-person talks between Washington and Moscow since President Joe Biden took office in January.
The US has previously accused Russia of forcing foreign warships to seek permission to travel through the Arctic area and to board the ships with Russian maritime pilots, threatening to use force against vessels that do not comply.
Moscow has shared ambitious ideas for the development of ports along the so-called Northern Sea Route, which will cut the gap between China and Europe in half, and has increased its military presence along its Arctic coast.
On Monday, Lavrov proposed that the heads of the Arctic Council's esteemed armed forces meet on a daily basis to defuse any problems that could emerge. He also ignored questions raised by the Western alliance over increased Russian military presence in the Arctic.
According to Blinken, Washington is concerned that intensified militarization would result in further issues. This raises the possibility of "accidents and miscalculations," he said, while also undermining the region's common vision of a stable and prosperous future.
For the first time since the mid-1980s, the US Navy held drills with European allies in the Barents Sea near Russia twice last year in an effort to protect freedom of shipping and communication on the Northern Sea Route.
The US has encouraged Russia to send its regulatory scheme to the International Maritime Organization for review, but Blinken claims that Russia has failed to do so.
Since Biden was elected president, Washington and Moscow have clashing over alleged charges of Russian meddling in the U.S. presidential election; challenges to Ukraine's sovereignty; Moscow's detention of Kremlin critic Alexei Navalny; and U.S. support of democracy activists in Russia and Belarus.