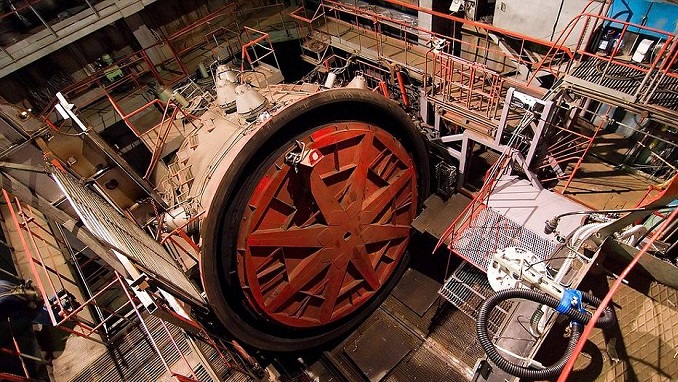 Russia's rocket engine producer Energomash and the Sixth Academy of the China Aerospace Science and Technology Corporation (CASIC) have signed a protocol of cooperation in the development and manufacture of liquid rocket propellants, the Energomash press office reported on Thursday, according to RIA.
The document was signed at the Airshow China 2018 aerospace exhibition, Energomash said.
"Under the protocol, both sides can cooperate in the field of rocket engines by developing liquid rocket propellants using the oxygen-kerosene, oxygen-hydrogen and oxygen-methane propellant components," Energomash said in a statement.
Until the end of 2018, the Chinese side will send technical work requirements to Energomash and in January 2019 both sides will hold consultations to formulate their final version. After that, Energomash will draft and submit a package of documents to Russia's State Space Corporation Roscosmos for a government resolution on the possibility of cooperation in this area, the statement says.
"The negotiations with the Chinese side lasted several years. But we were restrained in our negotiating process until the end of 2017 as the agreement between the governments of Russia and China, 'On Measures for Technology Protection in View of Cooperation in the Exploration and the Use of Outer Space for Peaceful Purposes, the Development and the Operation of Launch Vehicles and the Ground-Based Space Infrastructure,' was not ratified," Energomash CEO Igor Arbuzov said.
"Beginning from 2018, our discussions became substantive and today's protocol is a switchover of our relations to the practical realm," he added.
The areas of cooperation in the sphere of rocket engines were defined by a series of Russia-China protocols signed this year.