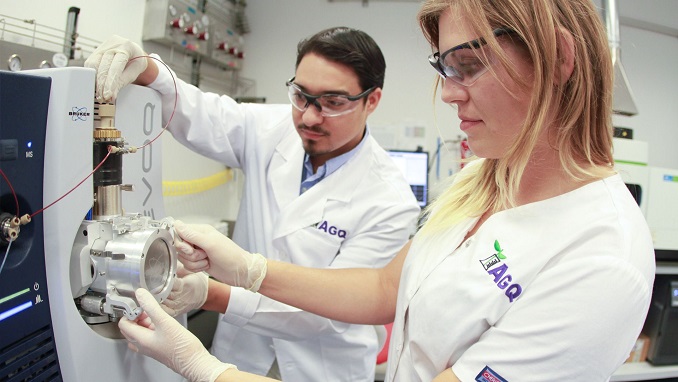 One of the world's leading laboratories and technological centers, U.S.-based AGQ Labs, has announced it has signed a licensing agreement with Compas Ltd. in Russia, opening the doors to a gigantic market with a desire to professionalize and improve the quality of its products, the company said in a statement.
With the deal, initially signed for five years, AGQ Labs will make available to Russia all its services, both agricultural and food sector, offering the option of using its advanced Crop Nutritional Monitoring system together with the support of its experts in the field.
Javier Orellana, Global Product Manager of AGQ Labs, says the company is facing "an interesting and exciting challenge."
"Russia is a huge country that offers great options. It has magnificent lands for the development of agriculture and they are eager to improve the quality of their agricultural products, soon we will start working with strawberries in Moscow and with Apple in Minchurinsk, we are eager to see the progress," Orellana said.
"Russia needs new technologies to improve its agriculture, our alliance with AGQ Labs allows us to take this process a step further. We hope this will make us grow together in a market as big and powerful as the Russian," said Pavel Shishkin, CEO of Compas.
AGQ Labs is offering advanced analytical testing, agronomic consulting, specialized engineering, and environmental project management, delivering solutions to companies and institutions in the agricultural, food, environmental, mining and industrial sectors.