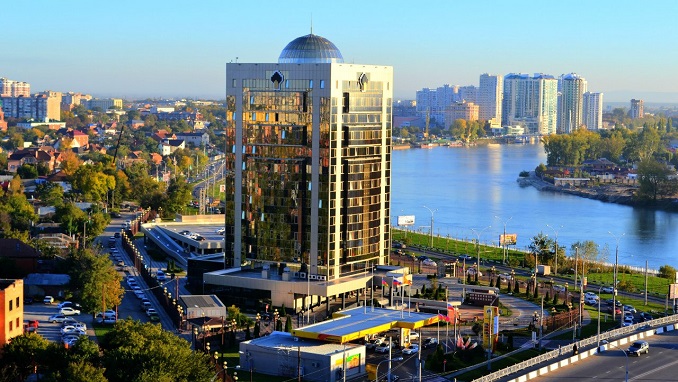 Asia has overcome Europe as the main export market of Russia's top oil producer Rosneft, Intellinews reports. The company supplied 43.1 million tons of oil to Asia in January-September 2018, beating exports to Europe that amounted to 41 million tons, the news outlet wrote citing Rosneft data.
Asia has been growing in importance as a market for Russian oil since 2003, when the Kremlin took over the privately owned Yukos oil company. Russia is reorienting its supplies of low sulphur oil from the West to China, which upset European refineries receiving Urals oil blend of poorer quality.
The gap between European and Asian supplies has been closed fast, as in 2017 Europe still imported 65.3 million tons of oil from Rosneft versus 47.7 million tonnes for Asia. China is the major buyer of Rosneft's oil (a business started by Yukos), with about 40 million tons supplied in 2017, that is slated to increase to 50 million tons this year.
After the landmark deal signed between Russia's largest oil company Rosneft and China National Petroleum Corporation (CNPC) in 2013, Rosneft has extended cooperation with CNPC and CEFC China Energy. Most recently the contract of troubled CEFC has been overtaken by CITIC Resources (a subsidiary of the Chinese government fund CITIC).
Analysts surveyed by business newspaper Vedomosti confirm the trend of increased output by Rosneft in Eastern territories and focus on long-term supply deals and joint extraction ventures with Chinese and Indian companies. In the meantime the European market is stagnating due to lower economic growth, renewable energy policies, and transition to a service-driven economy.
Meanwhile, Rosneft has snubbed a meeting chaired by Energy Minister Alexander Novak on Thursday aimed at consulting domestic energy companies as leading global producers signal a possible cut in crude output, Reuters reported.
According to the list of Thursday's attendees, seen by Reuters, Rosneft was represented at the meeting by Vladimir Feigin, head of a Moscow-based energy think-tank.
He was listed as an adviser to Rosneft Chief Executive Igor Sechin, a critic of OPEC and long-standing ally of President Vladimir Putin.