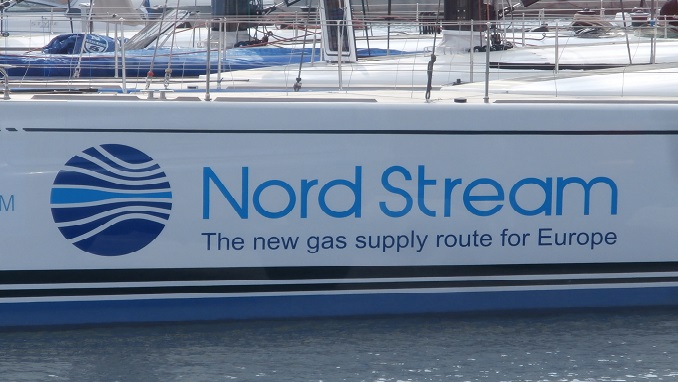 The United States Ambassador to the Netherlands Pete Hoekstra has said that Dutch companies like Shell, Boskalis and Van Oord may face sanctions if they remain connected to the Nord Stream 2 project, which could make it difficult to do business with the U.S., NOS reported.
The Nord Stream 2 project, run by Russia's state-owned gas giant Gazprom, involves building a gas pipeline that will transport billions of cubic meters of gas from Russia to Europe. The politically controversial pipeline has been under construction for years, but is expected to start operating some time next year. The U.S. believes that Russia will use the pipeline to increase its influence in Europe. The Dutch government regards Nord Stream 2 as a private project and therefore sees no active role for the Netherlands in this case, according to the news outlet.
Hoekstra does not agree with that.
"We think there are also geopolitical motives behind this project", he said. "Germany also acknowledged that recently." He did not want to say whether the Dutch government's attitude is encouraging possible sanctions.
"That decision is made in Washington, not The Hague." But according to Hoekstra, companies must quickly decide whether they want to stay connected to the project. "And when they do that, it will have consequences," he said, according to the broadcaster.
The Dutch minister for Economic Affairs Eric Wiebes said in a reaction that he finds it too early to worry about sanctions and emphasized that the Netherlands also needs the gas from Nord Stream 2. Foreign Affairs minister Stef Blok said that the involved Dutch companies should primarily seek contact with the U.S. themselves, because in his view this is a purely economic project.
Van Oord and Boskalis said they are following developments "day to day" and see no reason to anticipate any consequences of cooperating with the project. Shell said it finds it important to respect the obligations in the project within the framework of the applicable trade rules.
Washington has repeatedly threatened foreign companies involved in the construction of Nord Stream 2 that they could be subject to new U.S. sanctions over the contentious project.