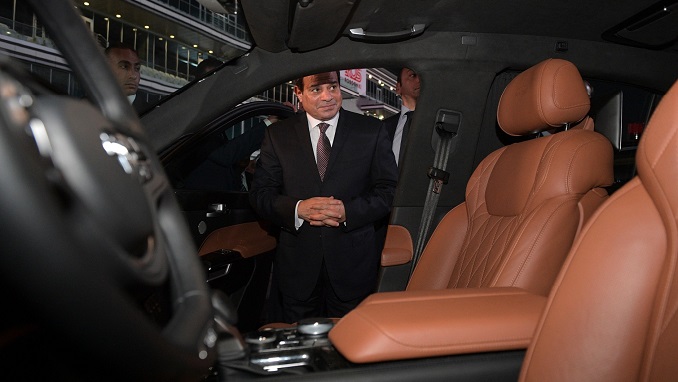 The Russian-made Aurus executive class cars will make their European debut during the 89th International Motor Show in Geneva in March 2019, showcasing sedan and limousine versions, the Russian Industry and Trade Ministry's press service said, according to Sibnet.ru.
"A decision has been made that Aurus executive class cars… will premiere in Europe as part of the international car show in Geneva," the ministry's press service quoted Minister Denis Manturov as saying in a statement.  "Considering the present demand for those cars and pre-orders already made for the next two years, one may expect that the premiere of this brand will be an important event of the Geneva Motor Show."
Aurus is a Russian brand of cars for senior officials. The name combines the two words Aurus: "aurum" (a Latin word for gold) and "Russia." The car was designed as part of the Cortege project, implemented by NAMI (Central Scientific Research Automobile and Automotive Engines Institute) in Moscow, Russia since 2013.
Initially the goal was to design a limousine for the Russian president. The project envisages the creation of a line of cars on the base of a single platform (sedan, limousine, minivan and sport utility vehicle (SUV)).
Aurus cars have been unveiled to the public twice earlier this year. First, an Aurus limousine was used during the inauguration of Russian President Vladimir Putin on May 2018. Then, the cars were put on display during the Moscow International Auto Salon on August 29, 2018.