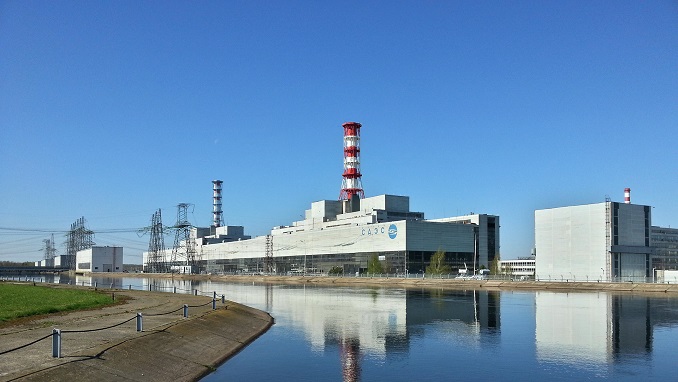 Rosatom, Russia's state-owned atomic energy corporation, has concluded a number of agreements on cooperation with China in the field of nuclear energy, Kommersant business daily reported.
"Within the signed package of intergovernmental agreements in the nuclear area, framework contracts have also been concluded… for the construction of Tianwan NPP power units No. 7 and No. 8 on the territory of the People's Republic of China, for the full-scale construction of power units of Xudabao power plant in China", it was announced at the signing ceremony.
Also, the deal obliges Russia to supply China with equipment for building a demonstration fast-neuron reactor as well as radionuclide thermal blocks for space purposes. The documents were signed as part of the official visit of Russia's President Vladimir Putin to China.
The Tianwan units 1 and 2 were started up in 2007 and generate more than 15 terawatt hours of electricity every year. Unit 3 was connected to the grid on 30 December and is scheduled to enter commercial operation later this year.
The design of the Tianwan plant is based on Russia's AES-91 project with a VVER-1000 reactor, which fully meets the requirements of current Chinese, Russian, and International Atomic Energy Agency regulations, Rosatom said.
Construction of the plant is being carried out by Jiangsu Nuclear Power Corporation (JNPC) in cooperation with Russia's Atomstroyexport. JNPC is a joint venture between CNNC (50%), China Power Investment Corporation (30%) and Jiangsu Guoxin Group (20%).
The State Council gave its approval for the third phase of the Tianwan plant (units 5 and 6) – both featuring Chinese-designed 1080 MWe ACPR1000 reactors – on 16 December 2015. First safety-related concrete was poured for unit 5 later that month and for unit 6 in September 2016. Unit 5 is expected to enter commercial operation in December 2020 and unit 6 in October 2021.