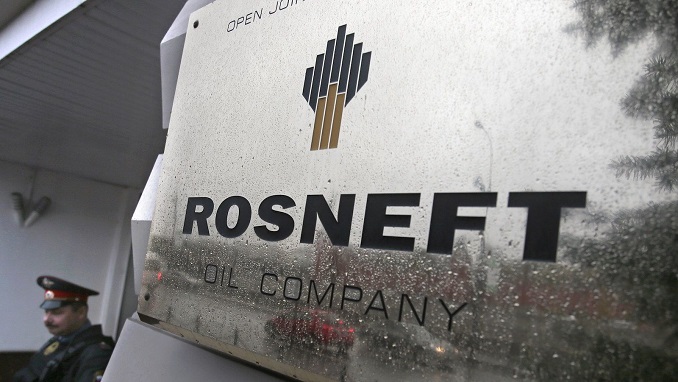 Russia's biggest oil firm, Rosneft, has started exploration in Iraq's Kurdistan this year, the company's first vice president Eric Liron said in an interview with TASS, adding that the work is expected to continue in 2020 and might take several years.
At the same time, the company said it was forced to temporarily suspend works at one block in Kurdistan due to the location's proximity to the Syrian border.
"Exploration works have been launched this year. Currently the company is carrying out 3D seismic operations at one of the areas and is preparing for drilling of exploration wells. The works will continue in 2020 and will take several years," he said when asked about geological exploration works in Iraq's Kurdistan.
Experimental production is underway at the Bejil field, Liron said. "Lift methods are being explored. The daily flow rate tops 360 tons. After geological exploration works and experimental production are completed it is planned to shift to full-scale commercial production," he explained.
Rosneft and the government of Iraq's autonomous Kurdistan Region signed a series of agreements on cooperation in the exploration and production of hydrocarbons, including a production sharing agreement regarding five blocks in Iraqi Kurdistan (Batil, Zawita, Qasrok, Harir-Bejil and Darato), in 2017 and 2018. The Russian company is the project operator, holding an 80% stake in the production sharing agreement.
Rosneft started geological exploration at the fields in 2018. It said earlier that in case of success, it is planned to start full-field development of the blocks in 2021.