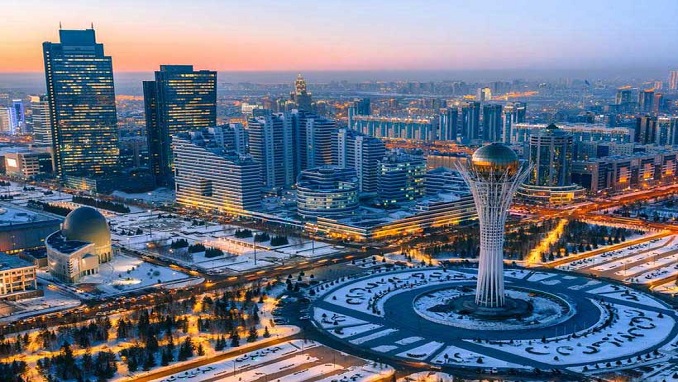 The Forum for Interregional Cooperation between Russia and Kazakhstan has been held since 2003 in turn in the cities of the two countries – in 2019, the host city was Omsk, where the two sides discussed issues related to cross-border cooperation.
The next in line was Kokshetau in the north of the Central Asian republic. Nevertheless, the coronavirus pandemic has made adjustments to the organizers' plans, as a result of which the XVII forum was postponed to 2021, Izvestia writes.
However, it was not possible to completely overcome the pandemic in a year, which is why the event had to be held in an online format.
This time, the main topic of the forum, which took place from 28 to 30 September, was the environmental agenda ("Cooperation in the field of ecology and green growth").
In the first two days, several panel sessions took place, at which they discussed climate change, the protection of rare animals, and the situation around transboundary water bodies.
In particular, they touched upon issues of preserving the ecosystem of the Ural and Irtysh reservoirs, as well as the population of the Caspian seal.
The central event was the plenary session, in which, in addition to the ministers, heads of Russian regions, and regions of Kazakhstan, the presidents of the two countries also took part.
According to Kassym-Jomart Tokayev, both states have similar environmental problems – high levels of air, water, and soil pollution, accumulation of radiation, and industrial waste. Therefore, it is important to intensify joint efforts on this track, the two sides agreed.