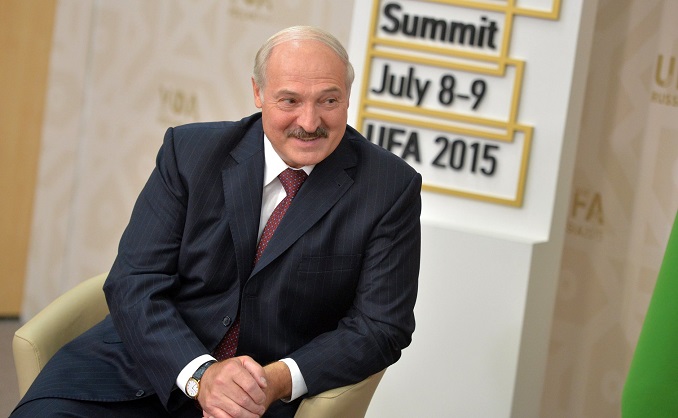 Belarusian presidential candidate Svetlana Tikhanovskaya is in Lithuania, the country's Foreign Minister Linas Linkevicius said on Tuesday, Tass informed.
"Svetlana Tikhanovskaya is safe. She is in Lithuania," he wrote on Twitter.
In an interview with the national radio LRT, Linkevicius also said that Tikhanovskaya arrived in Lithuania after spending seven hours in detention on the territory of Belarus.
"The main thing is that she is safe, since she was detained in Belarus before and spent about seven hours in detention," he said. The minister has not yet specified how and for how long Tikhanovskaya arrived in Vilnius and what she plans to do.
On Monday, first runner-up in the Belarusian presidential elections Svetlana Tikhanovskaya in her complaint to the Central Election Committee demanded to declare the published results of the vote void and recount the votes at some polls or conduct a repeat election. She also said that she saw no grounds for her detention and was not going to leave Belarus.
On Monday, chief of the country's State Security Committee (KGB) Valery Vakulchik that Belarusian security services had prevented an assassination attempt on Tikhanovskaya. According to him, officers of the law enforcement agencies guarded the united headquarters of the opposition in order to prevent the emergence of "a sacred sacrifice."
On Sunday, Belarus held its presidential election. Preliminary results show incumbent President Alexander Lukashenko securing his reelection with 80.08% of the votes, while his biggest rival Svetlana Tikhanovskaya received 10.09% of the ballots cast. The other three candidates failed to get more than two percent each.
After exit poll results were revealed late on August 9, many cities and towns across the country saw mass protests that in some cases turned into clashes with the police. The national Interior Ministry said 3,000 had been detained, dozens of police officers and protesters were injured. On Monday evening protests resumed.