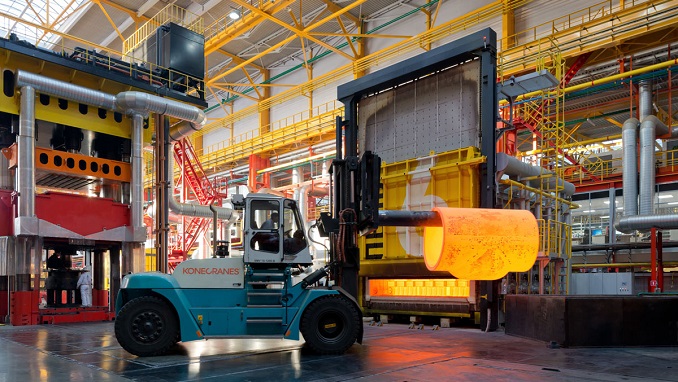 Russian steel and coal producer Mechel said on Wednesday it had prolonged a deal on coal supply with China's Jidong Cement until the end of 2019.
Mechel will supply up to 2 million tons of coal to its Chinese partner, the company said in a statement, adding that this is their third contract. Mechel said it supplied Jidong with 1.9 million tons of coal in 2017 and 1.4 million in 2018, according to a press release.
"This is a third major contract signed by Mechel and Jidong Cement. I am sure that our ties will continue to develop in a constructive manner in the future. It is also important to note that Jidong Cement is a key customer of Elga's thermal coal in Asia — in 2017 we supplied our Chinese partners with 1.9 million tonnes and another 1.4 million in 2018. In 2019 we plan to export thermal coal from Elga in comparable volumes," said Pavel Shtark, CEO of Mechel Mining Management.
Mechel is one of Russia's leading mining and metals companies, comprising producers of coal, iron ore in concentrate, steel, rolled steel products. Headquartered in Moscow, Mechel sells its products in Russia and overseas. At one point on the brink of bankruptcy, it has been in restructuring talks with its lenders for several years. The company earned $5.13 billion in revenue in 2017, with a net income of $215 million.
Last month, the company said it has postponed completing the painful and lengthy debt restructuring process to 2019.
"We continue working on restructuring the remainder of our loans and expect to complete this process next year," Mechel chief executive Oleg Korzhov said in November.
The company said its net debt, excluding fines and penalties on overdue amounts, stood at 464.2 billion roubles ($6.97 billion) as of Sept. 30.