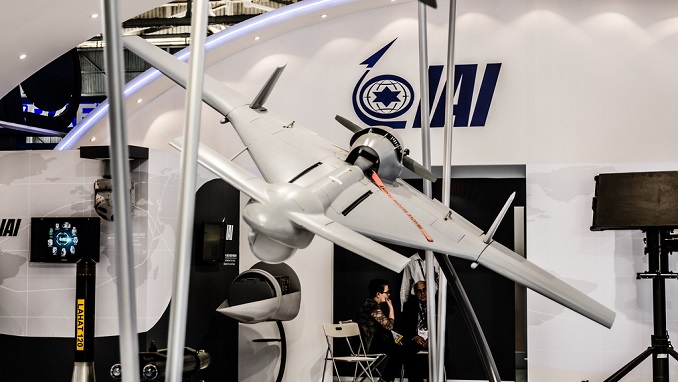 A new "kamikaze" drone called KUB-BLA was unveiled by Russia's ZALA Aero Group, a division of defense concern Kalashnikov, at the International Defense Exhibition and Conference (IDEX) in Abu Dhabi, Defense News reported.
The small UAS is designed to have a maximum speed of about 80 miles per hour, an endurance of 30 minutes, and an explosive payload of 7 pounds against "remote ground targets."
Sergei Chemezov, the CEO of Rostec, the Russian state-owned defense and high technology conglomerate, said at the IDEX show that the KUB-BLA "is an extremely precise and very effective weapon, incredibly hard to fight by traditional air defense systems."
"The explosive can be delivered to target regardless of how well hidden it is," he said. "It operates regardless of hidden terrains, at both high and low altitude."
ZALA Aero said that the advantages of KUB-BLA include "high accuracy, hidden launch, noiselessness, and easy to use."
The unveiling of the KUB-BLA comes as countries consider the implications of artificial intelligence and lethal autonomous weapon systems (LAWS).
In the United States, the Aerospace Industries Association said that the recent revisions to the Conventional Arms Transfer Treaty will provide flexibility to allow domestic aerospace companies to export innovative UAS to other countries, and the association is calling for a further review to prevent such systems from falling into the wrong hands.
Kalashnikov did not respond to a request for clarification on how the drone delivers its payload to its targets before this article was published. However, Russian media reports elaborate that KUB is, in fact, a suicide drone that detonates itself when in range of the target.