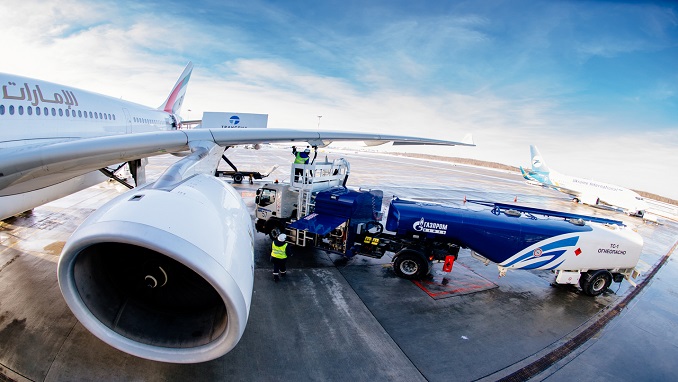 Gazpromneft-Aero, the aviation fuel operator of Gazprom Neft, has sold 5 million tonnes of jet fuel since the start of operations at the Sheremetyevo International Airport, Moscow, in 2012. The fueling milestone was delivered to an Aeroflot Airlines aircraft flying to Phuket, Thailand.
Over the past seven years, Gazprom Neft's fuel station in Sheremetyevo has fueled over 300,000 flights from 65 Russian and international airlines. The high-tech refueling facility received the highest aviation fuel supply quality rating from The International Air Transport Association (IATA) in 2013, Russian Aviation reported.
The company's fuel station in Sheremetyevo is one of the most modern fueling installations in Russia and Eastern Europe, as well as a platform for testing and introducing the best digital practices and technologies in the air transport industry.
Gazpromneft-Aero is currently developing a Digital Fuel Station, which will introduce advanced technologies such as automated process control systems and online accounting of the flow of petroleum products at all logistic stages from receiving the fuel to 'wing-tip' refueling. The company is also working on the development of a robotic system to load petroleum products into a fuel tanker truck. The company's investments in the development of the fuel station in Sheremetyevo will amount to more than 0.5 billion rubles from 2018 to 2022.
"Sheremetyevo International Airport is the key transport hub in Moscow and the largest air harbor in Russia in terms of passenger traffic. This airport receives nearly a thousand aircraft daily, and a third of them are fueled by Gazprom Neft. This emphasizes the strategic role of our fuel station both for the airport operations itself and the development of the entire aviation fuel business of the company," said Vladimir Yegorov, CEO of Gazpromneft-Aero.