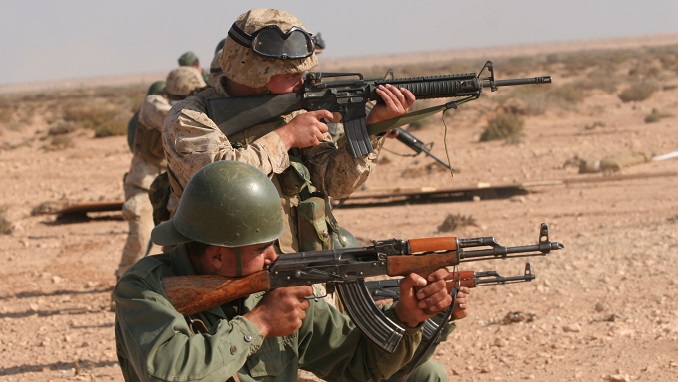 The combined arms sales of Russian companies in 2018 stood at $36.2 billion, a slight drop of 0.4 per cent on 2017, the latest ranking of the global arms market by the Stockholm International Peace Research Institute (SIPRI) reveals, according to DW.
Their share of total Top 100 arms sales fell from 9.7 per cent in 2017 to 8.6 per cent in 2018. This can be explained by the higher Top 100 total in 2018 due to the substantial growth in the combined arms sales of US and European companies.
Among the 10 Russian companies listed in the Top 100, the trends are mixed: five companies recorded an increase in arms sales, while the other five showed a decrease. Russia's largest arms producer, Almaz-Antey, was the only Russian company ranked in the top 10 (at 9th position) and accounted for 27 per cent of the total arms sales of Russian companies in the Top 100. Almaz-Antey's arms sales rose by 18 per cent in 2018, to $9.6 billion.
"Arms sales by Almaz-Antey, the largest arms producer in Russia, continued to grow in 2018," says Alexandra Kuimova, Researcher for SIPRI's Arms and Military Expenditure Program. "This increase was due not only to strong domestic demand, but also to continued growth in sales to other countries, particularly of the S-400 air defense system."
Defense firms in the United States accounted for more than half of the $240 billion global sales of military equipment and services by the world's top 100 arms groups in 2018.
According to SIPRI, for the first time since 2002, the top five spots in the Top 100 ranking are held exclusively by arms companies based in the United States: Lockheed Martin, Boeing, Northrop Grumman, Raytheon and General Dynamics. These five companies alone accounted for $148 billion and 35 per cent of total Top 100 arms sales in 2018.
SIPRI noted that arms sales increased by 4.6 per cent compared with 2017 and 47 per cent since 2002, the year from which comparable data was first available.