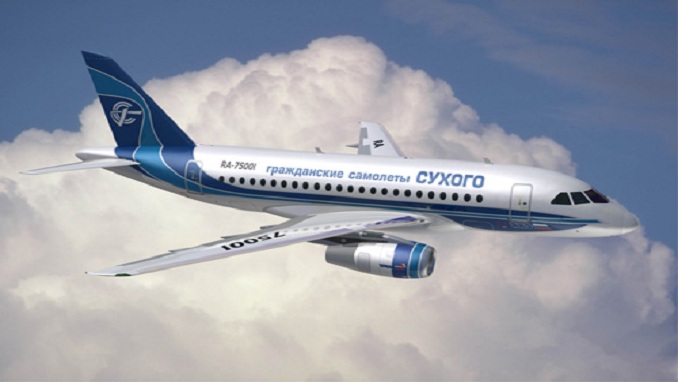 U.S. trade restrictions against Iran may cancel Tehran's plans to buy SukhoiSuperJet 100 airliners from Russia to boost its ageing air fleet, Defense World reported.
The jets reportedly have more U.S.-made parts than are allowed for export without Washington's approval, the report said.
Russia and Iran sealed a deal for the delivery of 40 new twin-engine regional passenger aircraft of the latest version, SukhoiSuperjet 100R, for two Iranian airlines – Iran Air Tour and Aseman Airlines. The deal is believed to be worth $2 billion and an even more ambitious agreement for 100 planes was being considered.
Sukhoi Civil Aircraft Company said in a statement that it did not receive any feedback from Washington as far as the request for the aircraft export delivery to Iran is concerned.
The quantity of American components in the current SSJ-100 version surpasses 10% so according to the prescribed procedure SCAC proceeded with the application in 2017 and sent the request to the (United States) Office of Foreign Assets Control (OFAC). By the end of 2018 the company received neither positive nor negative feedback, the statement asserted.
The Russian producer earlier pledged to reduce the number of U.S. parts. In March 2018, the head of Sukhoi Civil Aircraft, Alexander Rubtsov, told RIA Novosti that the company was trying to find both foreign and domestic suppliers of components for the newly designed SukhoiSuperJet 100 (SSJ-100).
The Islamic Republic has long been struggling with a shortage of modern planes after decades-long sanctions imposed by Western countries. The situation eased after world powers signed a nuclear deal with Iran back in 2015, allowing it to order new planes from industry giants such as Airbus and Boeing.