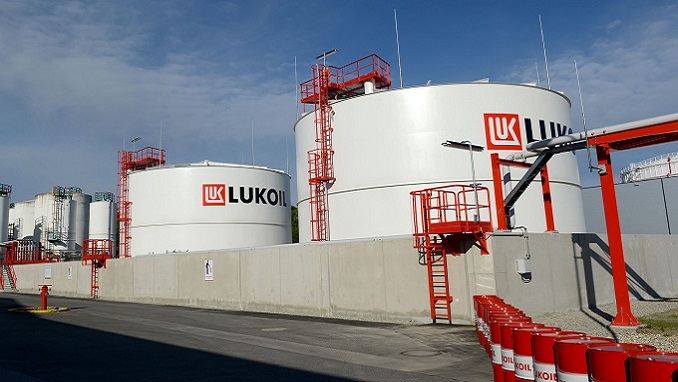 Forbes magazine has published its latest ranking of the 200 largest Russian private companies, led by oil giant Lukoil, whose revenue in 2018 is estimated at more than 8 trillion rubles ($124 billion), RBC reported. 
In second place is another oil major, Surgutneftegas (1 trillion 867 billion rubles/$29 billion). X5 Retail Group, which operates Pyaterochka, Perekrestok, Lenta and other store chains, follows in third place (1 trillion 533 billion rubles/$23.9 billion).
In fourth place is another food retailer, Magnit (1 trillion 237 billion rubles/$19.3 billion). The top five private businesses in Russia are rounded up by oil company Tatneft (910.5 billion rubles/$14.2 billion).
The top ten also included Novatek, Evraz, NLMK, Norilsk Nickel and Megapolis Group of Companies.
In Mаrch, Novatek co-owner Leonid Mikhelson was named by Forbes as the richest businessman in Russia.
According to the publication, the total ruble revenue of 200 private companies over the year increased by 22.2%, to 43.7 trillion rubles ($681 billion).
Among non-state oil companies, the average increase in revenue for the sector is 33%. The best growth result (plus 62%) was for Neftisa (180.4 billion rubles). The firm is a member of Safmar group. The largest growth, on average by 60.2%, was demonstrated by coal companies.
The highest revenue jump 143% was recorded at Siberian Anthracite (162.1 billion rubles). Construction companies took the second place with an average revenue growth of 40.8%. The growth leader was Ingrad (an increase of 251% to 53 billion rubles/$826 million).