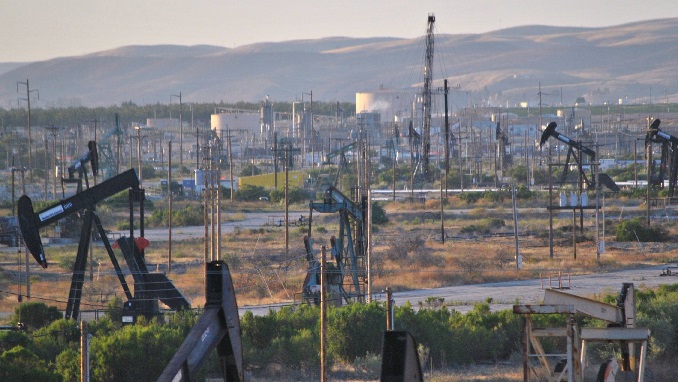 Russia is set to gain after an attack on Saudi Arabian oil facilities disrupted global oil supplies and sent prices skyrocketing, analysts say, according to The Bull.
Higher oil prices are generally good for Russia, the world's second-largest producer. With tensions high in the Gulf and Moscow poised in a careful diplomatic balancing act in the Middle East, Russia is already benefiting from increased nervousness, experts say.
Oil prices climbed by almost 15% Monday following the drone attacks on Abqaiq, Saudi Arabia's largest oil refinery, which pumps around 5% of the world's oil supply.
"For Russia, the short-term effects are favorable," said Nigel Gould-Davis, an associate fellow at Chatham House and a former British diplomat in Moscow. "Higher revenues from the oil price jump will be welcome. If Russia can also supply higher volumes at this price to help fill the hole left by the fall in Saudi exports, then so much the better."
Capital Economics estimated that oil prices could range between $60 and $150 per barrel depending on how the situation in the Gulf develops.
For the government, every $1 increase in oil prices brings in $7.5 million in extra revenue every day, said Chris Weafer of Macro Advisory. That would mean a $65 million windfall on Monday alone, given the record surge in prices.
Shares in Rosneft were also up 5% on a bumper day for a Russian stock market which has already climbed 30% this year. Citigroup said in a research note that Rosneft is "best positioned" to cash in on the market turmoil.
The outlook for oil prices had been negative due to the weakening global economy, but this attack has triggered a multibillion-dollar reassessment.
"Going forward, there will now be a risk premium built into oil prices reflecting lost Saudi production and the vulnerability of its oil infrastructure. Saudi Arabia is the world's swing producer, able to raise and lower oil production by millions of barrels a day in a very short time. That capacity is now not available," said Jeffrey Halley, a senior market analyst at OANDA.
Citigroup's Ed Morse wrote: "No matter whether it takes Saudi Arabia five days or a lot longer to get oil back into production, there is but one rational takeaway from this weekend's drone attacks on the kingdom's infrastructure — that infrastructure is highly vulnerable to attack, and the market has been persistently mispricing oil."