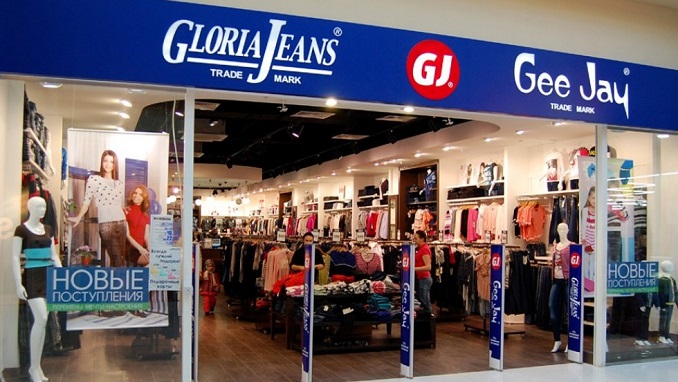 One of Rusia's leading clothing chains, Gloria Jeans, has appointed Sheren Terni, former general director of Victoria's Secret, as its new CEO, Vedomosti reports.
The company is said to be preparing for an initial public offering of shares (IPO), among other plans to revitalize the fashion brand, the report says.
Both the founder of Gloria Jeans, Vladimir Melnikov and Terni have confirmed the latter's appointment to the business newspaper.
Gloria Jeans owns and runs some 600 stores in Russia, Ukraine, Georgia, and Belarus. Forbes estimates Melnikov's fortune at 700 million dollars. The fashion company's founder has also headed the company's operations until now.
As Melnikov explained in an interview with Vedomosti, Terni first joined the board of directors of Gloria Jeans. The new boss sets to double revenue over the next five years and take the company public.
"The goal is to double the Gloria Jeans revenue over the next five years. At the same time, it must be kept in mind that we must develop not only in Russia but also abroad. Gloria Jeans had a successful experience in the transition from the wholesale business to the retail business and from a regional company to a national one with a head office in Moscow. We have to move to another structure of the organization, which will allow us to achieve ambitious plans. In addition, we must prepare the company for an IPO," Terni said about her plans for the new position.
Terni worked at Victoria's Secret for almost 16 years, being their CEO for nine years. During her tenure, the intimates brand significantly increased sales and profits. Afterward, Terni decided to focus on her family and life outside of work. Her departure sent Victoria's Secret parent company L Brands' shares into a trading rollercoaster.
As reported by the company in January this year, Gloria Jeans' sales grew 20.1 percent totaling 40.8 billion rubles ($587 million) in 2018. The sales growth was driven by higher comp store sales by 10.5 percent as well as higher selling space by 18 percent.
Earlier this year the Russian retailer announced plans to launch a chain of stores selling goods for the home, following the example of industry behemoths like Zara and H&M. In addition, Gloria Jeans became the first partner of the Tmall platform, created for clothing brands that do not have their own online store in Russia.