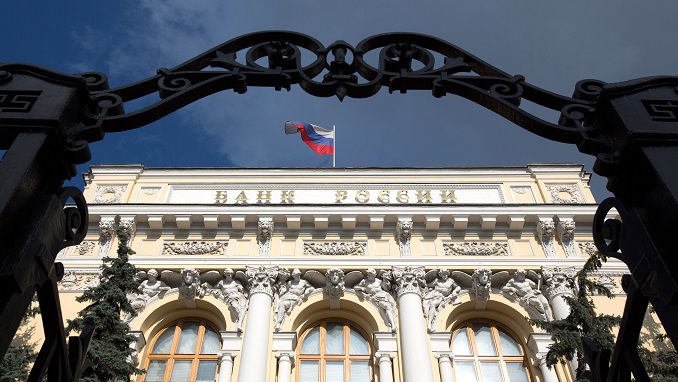 The Bank of Russia has decided to revoke the licenses of five forex dealers in the country for "repeated violations of the Russian legislation's requirements on securities," Interfax reports.
Forex Club, Fix Trade, TrustForex, Alpari Forex, and TeleTrade Group, all subsidiaries of large foreign forex dealers with recognizable brands, were among the companies which lost the licenses, the report said.
"All companies whose licenses have been revoked are operating mainly in foreign forex markets. The decision is connected with the regulator's deep concern for enormous risks for Russian citizens from the companies' activities," Larisa Selyutina, head of the Central Bank's Securities Market and Commodity Market Department, said on Thursday.
"Throughout their work, they used the license of the Central Bank as an advertisement, aggressively involved Russian citizens in the forex market. When they fell for the advertisement, people usually had agreements concluded not with Russian licensed forex dealers, but with one of the foreign companies working under a similar brand," Selyutina added.
At the same time, according to her, even with such advertising, the activity of forex dealers turned out to be unprofitable. "What's more important – with such advertising, the activity of these forex dealers is unprofitable, they showed losses every year and continued to feel great, in general, due to the mechanism of attracting citizens to work in foreign markets," she explained.
According to TASS, some of the companies have continued to operate despite the measure.
Alpari Forex has not yet received official notification from the Russian Central Bank about revoked license and continues to work, a representative of the company told the news agency. According to the representative, the company has 1,000 clients in Russia, their funds are protected in accordance with the Russian legislation.
Forex dealer Teletrade Group said the news about the Russian Central Bank revoking their license came as a "complete surprise" for the company.
"This is very strange and completely unexpected. Yesterday, representatives of the Central Bank participated in the financial market committee in the State Duma. All forex dealers were there and discussed the prospects of this market. Therefore, for us this is a complete surprise," the company's press service said.