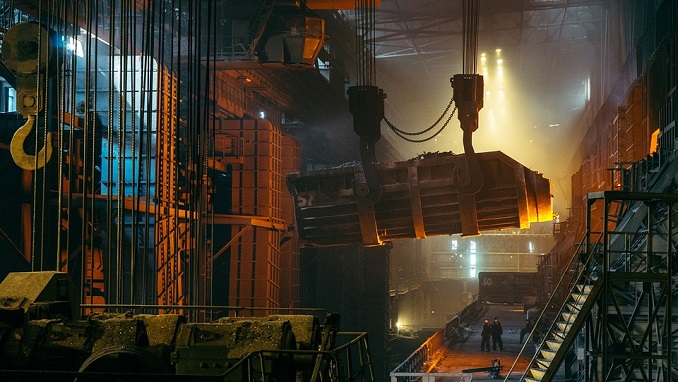 Russia's federal statistics office Rosstat has significantly revised its previous industrial output data, with the growth rate increasing by a strong 1.4% year-on-year on average in the period of January 2017 and April 2018, the agency reported.
According to Lenta, the result seemed to catch many analysts by surprise.
"Revisions are normal, but when they are this big it makes Rosstat look unprofessional," one analyst commented in a note to clients.
The largest upgrades were in the months of January 2017 (5.6% y/y vs 2.3% previously), August 2017 (4% y/y vs 1.5%), September 2017 (3.5% y/y vs 0.9%) and April 2018 (3.9% y/y vs 1.3%).
The new data suggests that Russia's industrial sector expanded by 3.2% y/y through May (previous data put growth at just 1.7% y/y through April) and was primarily driven by manufacturing (4.4% y/y in January-May).
"The massive revision of industrial production data is unusual and casts doubts over the reliability of Rosstat's statistics," BCS Global Equity commented on June 19, suggesting that "the prime reason for the revision is new information on classified, military-related manufacturing output, although this cannot be seen in the published data."
Rosstat has previously been under fire for the accuracy of its data from both the government and the analysts. The Bureau explained that most recent major changes to the data were due to the incorporation of newly updated information from both large companies as well as SMEs.
BCS argues that since most significant changes occurred in the manufacturing sector where SME share is negligible, the changes point to the addition of classified, military-related data.
"We also need to point out an amazing coincidence: in the new series, Rosstat, which as of last year reports directly to the Economy Ministry, upgraded its industrial growth estimate for 2017 from 1% y/y to 2.1% y/y, the latter being the last version of the Ministry's own estimate for industrial production growth before the official data was released," BCS notes.
Aton Equity commented on June 19 that although "strong industrial production data is a positive surprise for the markets," the volatility of the Rosstat data "raises questions, and potentially renders the monthly figures a less relevant indicator of economic activity."