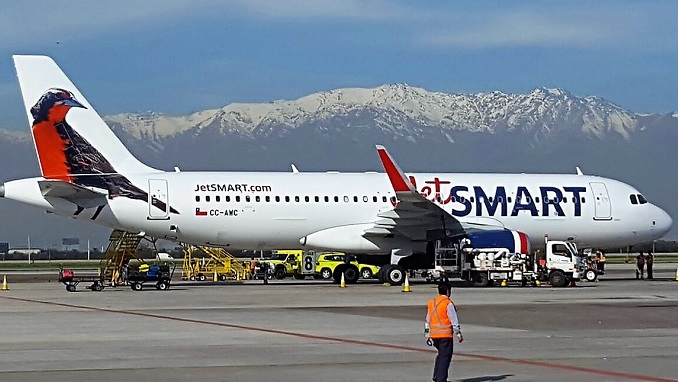 Russian airline Smartavia, also known as Nordavia-Regional Airlines is continuing to renew its fleet with Boeing 737-700s, Rusaviainsider reports. Earlier this month, the Arkhangelsk-registered carrier launched flights with its third and, during this summer, four more Boeing 737-800s will join Smartavia's fleet.
The company recently revealed its strategic plans which says it is phasing out its classic Boeing 737-500s and is expected to replace them with NGs so that in 2022, the airline will operate 20 Boeing 737NGs. In the first four months of this year, the fleet development initiative has already provided a positive impact, with both passenger numbers and seat load factors up in the period, Smartavia said.
Smartavia's first flight of its newly delivered third B737-700 operated the Arkhangelsk-Moscow (Domodedovo) route on June 4. Like the two other aircraft of this type in the airline's fleet, the latest accommodates 146 passengers in economy class. Also this year, the airline is anticipating the delivery of four more 189-seat B737-800s, with one aircraft of this type already in the expanding airline's fleet.
Smartavia received its first Boeing 737NG a year ago. Prior to that, the carrier had, for many years, relied on its nine vintage B737-500s. Last year, Smartavia stopped operating three of these aircraft and currently there are six fully owned B737-500s. These aircraft, built in 1990-1993, are configured to accommodate 132-135 passengers in economy class.
According to Sergey Savostin, the airline's chief executive, three more B737-500s are to be withdrawn by the end of 2019 and next year Smartavia is to ground the last three of the type so that its reliance on the Boeing 737 Classic will finally be ceased.
Maintenance support for the carrier's Boeing 737NG fleet is to be provided by Lufthansa Technik after Smartavia and the German maintenance, repair and overhaul (MRO) provider signed an agreement to that effect on June 6.