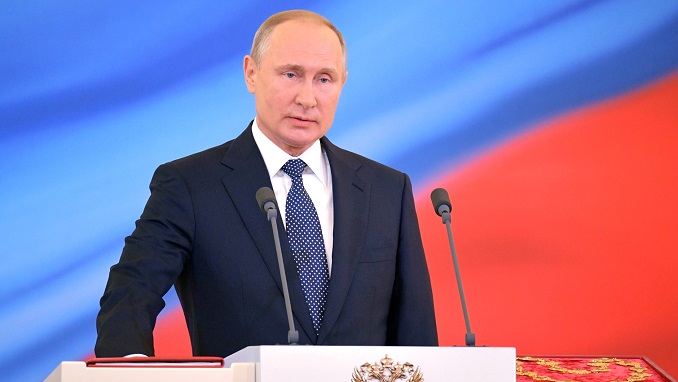 The sharp rise in prices for energy resources, including gas prices in Europe were largely man-made mistakes by our colleagues, including in Europe, Russian President Vladimir Putin said, adding that still there could be consequences for Russia as well, local media reported.
Russia is not interested in the rise in energy prices, especially for gas in Europe, Putin emphasized.
"If consumption decreases, and such a situation (rising prices for energy resources – editor's note) ultimately leads to a decrease in consumption, then this will affect Russian mining companies, including Gazprom." he said.
"Therefore, we are not interested in the endless growth of prices for energy resources, including gas. But, nevertheless, what is happening is happening against our will," the Russian President added.
"It is obvious that the reduction of coal generation, nuclear generation in some European countries, leading economies of the world, and a rather tough winter from last year, a lack of wind generation – all this led to shortages and under-pumping of gas into underground storage facilities." Putin pointed out.
All this causes nervousness in the market. Plus the growth of consumption in Asia, as a result of which American companies have reoriented the flows of their liquefied gas from the European market to the Asian market.
"American companies have, in fact, removed a significant amount of gas from the European market and transported it first to Latin America and then to Asia," Putin highlighted.