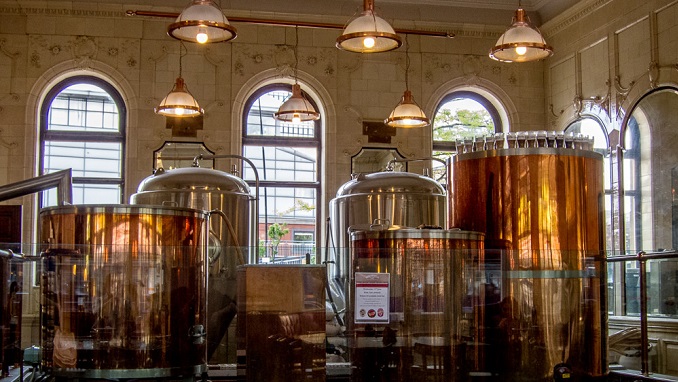 Danish brewing giant Carlsberg reported 2017 profit well below analysts' expectations, hit by a fall in sales and a large assets devaluation in its key Russian market.
Beer volumes grew in all markets last year except Russia, where they declined by 14 percent and Carlsberg's market share fell to 31.9 percent from 34.6 percent over the year, the world's third-largest brewer said in a statement cited by Reuters.
Russia is the main market in Carlsberg's Eastern Europe region and provides around a fifth of the brewer's sales. Net profit for the year – hit by a 4.8 billion crown impairment of the Baltika brand in Russia – dropped to 1.26 billion Danish crowns ($209.85 million), down from 4.49 billion a year earlier, and falling short of the 4.86 billion crowns expected by analysts.
A law in Russia limiting the size of a plastic beer bottle to no more than 1.5 liters as part of efforts to curb alcohol abuse dented beer sales in the country last year, the company said.
"Our Russian volumes and market share were severely impacted by the PET downsizing," the statement read.
Russia has long been a problematic market for brewers due to sales and advertising restrictions and tax hikes designed to curb drinking.
Carlsberg has struggled in Russia since it took control of the country's largest beer brand Baltika in 2008 due to tighter alcohol regulations and a weak economy.
The company said it expected operating profit to grow by a percentage in the mid-single-digits this year while recommending an increase in dividend pay-out for 2017 by 60 percent to 16 crowns per share.
The Russian beer market grew by 40% from 2001 to 2011. Since then, the trend has continued, with beer accounting to 45% of overall alcohol sales from January to August 2016, according to state statistics.
The market's biggest player is the St. Petersburg-based Baltika Brewery (owned by Carlsberg), with 37% of the market according to Euromonitor International. The three next biggest are all foreign – Efes, Heineken, and San InBev, with 13%, 11%, and 11% market shares respectively.