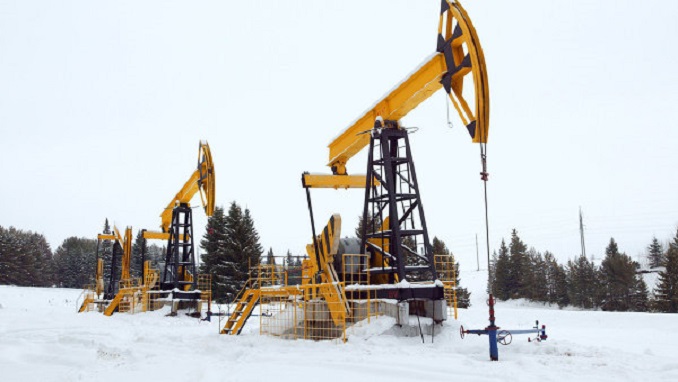 After Moscow has re-routed large volumes of crude to China, European refineries are threatening to cut Russian oil purchases due to worsening quality, Reuters reports.
Russia is sending oil to China as part of its fight with OPEC and the United States for market share in fast-growing Asian markets.
But now the quality of Russia's flagship Urals oil grade has deteriorated so much that multiple buyers are reviewing how much they buy and the price they are willing to pay for it, according to traders and sources close to European refiners.
At a time of chilling relations with the West over Moscow's role in Ukrainian crisis and allegations of its interference in foreign elections, Russia has forged closer ties with energy-hungry China.
Miroslaw Kochalski, vice-president of PKN Orlen, Poland's biggest refiner, told Reuters in an interview that the changing quality of the Urals his company buys could influence future deals. "It opens room for negotiations with partners, also regarding price conditions," Kochalski said.
According to the industry sources who spoke to the news agency, that position is shared by others in the industry who buy Urals crude.
The Russian energy ministry and oil pipeline monopoly Transneft both acknowledge the problem of weak Urals quality.
The Urals oil that reaches customers in Europe is a blend of different sources of oil, with the mixing taking place inside Russia's pipeline system. The quality depends on the relative proportions of higher-quality and lower-quality darker oils in the mix.
Data on Urals chemical composition obtained from industry sources showed the oil exported to Europe this month is near the bottom end of the quality range allowed under a standard set by Russia's state standards agency Rosstandart.
The trading sources said they track the quality via documents that accompany cargos of crude pumped from Russia. The worsening of Urals quality has dampened its price and prompted buyers to think about the possibility of reducing the volumes they buy, according to the traders and sources close to European refineries.
"We can't refine this (oil)," a trader at a European company said. "There is only one way out, which is to cut Urals purchases and get supplies of lighter grades for blending."
At least five traders said they believed Urals was being affected because better-quality types of oil that would previously have been mixed into Urals were being diverted instead eastwards and incorporated into the ESPO blend exported to China and other Asian markets.